There is a Time for Everything, and a Season for Every Activity Under Heaven. Ecclesiastes 3:1

Pointing Forward:
So let's consider the 5 P's of gardening:
Planning
Planting
Perspiring
Picking, and
Putting to bed.
In previous posts, we've planned, we've planted and perspired. Now it's time to reap some rewards by picking our gardens.
Whenever I think of harvesting, I am in awe that God has provided us with the miracle of vegetable and fruit growth.  What is even more remarkable is that the growing and developing plants only need a few simple things to make it all work. These include sunlight, soil and water. Here is a prayer from Evangelical Lutheran Worship Pastoral Care Occasional Services, Readings and Prayers (published by Augsburg Press) that helps express the thanksgiving we feel during the harvest season. Praying this prayer may be a fitting way to begin our harvest.
Most Glorious God, according to your wisdom the deep waters are opened up and clouds drop gentle moisture. We praise you for the return of planting and harvest seasons, for the fertility of the soil, for the harvesting of the crops and for all other blessings that you in your generosity pour out on all people. Give us a full understanding of your mercy, that our lives may show respect and care for your creation; through Jesus Christ, our Savior and Lord. Amen.
Picking is the time when all your hard work starts yielding benefits you can savor! Or, if you have chosen to provide food for your local food bank, this is the time when your perspiration leads to inspired giving! Harvesting may also be a good time to meditate on the simple yet profound words of Psalm 67:6: "The land yields its harvest; God, our God blesses us." God has blessed us with the opportunity to grow food for ourselves and for our neighbors.
As we contemplate Psalm 67:6 – that God blesses us with the harvest and the miracle of growth of food to pick, share, and eat –  we may also consider when it is best to harvest so that we get the most out of what we have planned, planted, and now are planning to pick. There are some simple guidelines for choosing the right time. Generally, for the best flavor and texture, most vegetables are best harvested just before they are fully mature.  If we let our vegetables become over-mature in the ground, they often lose their best flavor, texture and nutrition.
So, let's consider a couple of examples of when to harvest:
Tomatoes: You should harvest tomatoes individually when they reach the right color. If these are red tomatoes, they should be close to fully red. They should also be pretty soft, but not mushy when you lightly squeeze them. The tomato would have the distinctive tomato aroma and should separate from the vine easily when you grasp the tomato and give it a slight twist.
Eggplant: Eggplant is best when it is picked a little bit short of total ripeness. The eggplant should have a definite firmness rather than be soft or too hard. The outer skin should shine. It is better to cut the eggplant from that plant to preserve the flesh of the fruit, rather than to pluck it by hand.
Radishes: Radishes tend to mature quickly, so they should be monitored often. When their shoulders start showing above the soil level, they are ready to pull. If you let them grow too big, they may become tough. Radishes are crops that you may select to grow in succession; that means you may want to plant several times in the season so they can be harvested throughout the summer.
For more harvesting suggestions, you might consider accessing the following website: https://www.thespruce.com/when-to-harvest-vegetables-1403402.
Of course, if vegetables do get over-ripe, they are still usable for a number of things. If nothing else, you can turn your over-ripe vegetables and fruits into compost for use as a soil enhancer or fertilizer.
Thinking of the tomatoes and eggplant we are harvesting above, our family likes to make lasagna without noodles. One alternative is to use slices of eggplant to substitute for the noodles. This also provides an opportunity for those who aren't able to tolerate gluten to enjoy lasagna. Please find an Eggplant Lasagna Recipe below if you'd like to give it a try. Eggplant and tomatoes from this year's harvest may be incorporated into the recipe. Also, with last year's crop, or even this year's harvest, you could produce the tomato sauce called for in the recipe.
Linking Back
Speaking of compost, let's link back to our "Planting" where we considered composting. This might be a good time to access the composted material you started earlier in the planning and planting season to use as a fertilizer for the plants you just harvested. As we harvest some of the early vegetables and fruits of our garden, this is a good reminder that to continue the harvest as long as possible, we need to provide adequate water and fertilize the ground every 3-4 weeks.
This is also a good time to check back to our blog on "Perspiring" to consider the steps in keeping your garden in good shape. These are:
Watering;
Fertilizing;
Weed control; and
Pest control.
As you harvest the early fruits of your labor, it is valuable to check your watering, weed control and pest control as well to see if you need to make any adjustments in the patterns you have developed to keep your garden in good shape.
Until next time, remember,
There is a Time for Everything, and a Season for Every Activity Under Heaven. Ecclesiastes 3:1
Blessings to you!
Minutes to Prepare: 45
Minutes to Cook: 45
Number of Servings: 10 (1 to 1 1/2 cup each)
Ingredients
1 lb extra lean ground turkey
1 lb Italian sausage
1 yellow onion, chopped
2 cloves garlic, minced
2 fresh tomatoes chopped
2 26 oz jars pasta sauce
2 eggplants, peeled and thinly sliced
1 8oz bag shredded mozzarella cheese
1 c Parmesan cheese
Directions
In a large pan, brown ground turkey and Italian sausage with onion and garlic. Drain all of the grease from pan. Add pasta sauce and tomatoes. Bring to a boil. Lower temperature and allow to simmer for 30 minutes uncovered, stirring occasionally. Preheat the oven to broil. Meanwhile, wash and peel eggplant. Slice eggplant into thin strips length wise and then in 2-inch squares. Place eggplant on an ungreased cookie sheet and allow to broil for 8 minutes (with the oven door slightly open) or until eggplant is very tender. Grease a large lasagna pan and preheat oven to 350.
In a small bowl combine mozzarella cheese and Parmesan cheese. Place a layer of eggplant in the bottom of the pan, top eggplant with a layer of meat sauce, top meat sauce with mozzarella and Parmesan cheese, top cheese with another layer of eggplant and continue layering until all meat sauce has been used. Your top layer should be eggplant. Top the last layer of eggplant with remaining cheese. Bake at 350 for 45 minutes or until meat sauce is bubbly. Allow to cool for 5 minutes before you serve.
To make this vegan you may substitute the ground turkey with vegan ground turkey and the Italian sausage with vegan sausage.
You may also choose to replace the cheeses with non-dairy options. I suggest you visit your local natural foods store to find equivalents.
The original recipe as written is gluten-free. If you substitute the meats or the cheeses, be sure to read the label and watch for wheat flour ingredients if you wish to maintain the gluten-free status of the original recipe.
Nutritional Information (per 1 cup serving)
Calories: 155.5
Total Fat: 8.9 g
Cholesterol: 44.3 mg
Sodium: 195.5 mg
Carbohydrates: 6.3 g
Dietary Fiber: 1.8 g
Protein: 12.5 g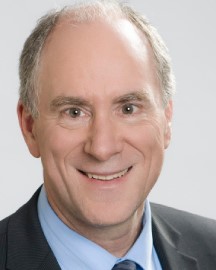 In this series by guest writer Ethan Bergman, we will consider the 5 P's of gardening – planning, planting, perspiring, picking, and putting to bed – over the course of the next few months. Ethan is a Master of Divinity student in the Distributive Learning program at Luther Seminary, St. Paul, Minn. Bergman is also the associate dean in the College of Education and Professional Studies and professor of food science and nutrition at Central Washington University, Ellensburg. He was named CWU Distinguished University Professor in 2001-2002 and was named by the Washington State Dietetic Association as Outstanding Registered Dietitian of the Year in 2000. He is a past delegate and past President of the American Dietetic Association as well as speaker of the Academy's House of Delegates. Bergman also has served on the Academy's Educator's Task Force on Education Reform in Dietetics Education and on the Evidence-Based Practice Committee. He earned his doctorate from Washington State University.