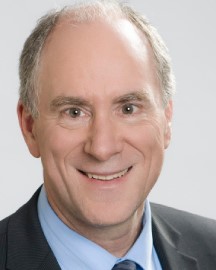 In this new series by guest writer Ethan Bergman, we will consider the 5 P's of gardening – planning, planting, perspiring, picking, and putting to bed – over the course of the next few months. Ethan is a Master of Divinity student in the Distributive Learning program at Luther Seminary, St. Paul, Minn. Bergman is also the associate dean in the College of Education and Professional Studies and professor of food science and nutrition at Central Washington University, Ellensburg. He was named CWU Distinguished University Professor in 2001-2002 and was named by the Washington State Dietetic Association as Outstanding Registered Dietitian of the Year in 2000. He is a past delegate and past President of the American Dietetic Association as well as speaker of the Academy's House of Delegates. He has served on the Academy's Educator's Task Force on Education Reform in Dietetics Education and on the Evidence-Based Practice Committee. Bergman earned his doctorate from Washington State University.
Pointing Forward
I've always loved Ecclesiastes 3. Maybe that is because I am a big Simon and Garfunkel fan. Or, maybe I am a Simon and Garfunkel fan because I love Ecclesiastes 3. In any case, by quoting Ecclesiastes 3 in their cover of the Pete Seeger song "Turn, Turn, Turn," Simon and Garfunkel point out that there is a time for everything. That includes planting and harvesting. Seeds are planted, and the fruits of those seeds are harvested. But there is a lot of time leading up to that planting; and there is a lot of time between planting and harvesting. And there is time after the harvest.
So let's consider the 5 P's of gardening:
Planning
Planting
Perspiring
Picking, and
Putting to bed
So what time is it now? It is time to plan your garden!
Independent seeds professional Ed Merrell has offered his seasonal tips for gardening on the ELCA World Hunger blog for Fall and Spring.  Building on Ed's work, here are some more questions to help guide your gardening.
Why do I want to grow a garden?
It takes a lot of time. You hear people say, if you factored in the time it takes, it is much cheaper to buy produce in the store. But then you hear others say, it is so great to get your hands in the dirt and help make things grow. From a spiritual perspective, it is wonderful to participate in growing food that helps meet the needs of those around us.  It is always awe-inspiring for me to participate in the miraculous rhythm of plant and garden growth.
What is the growing season in my area?
The Old Farmer's Almanac has a wonderful website that provides you with specific information for your growing season that is precise and detailed.
When should I start seeds inside or plant outside?
Check out what I discovered about planting dates for Ellensburg, Washington. If you don't live in Ellensburg, not to worry. It specializes the information for your local climate.  Here's the link: http://www.almanac.com/gardening/planting-dates/WA/Ellensburg. This site provides exact information about when I should plant different produce. For example, if I wanted to plant Swiss chard in Ellensburg, Washington (and who doesn't want to plant Swiss Chard!), I could get it started inside in mid-April, plant it outside the first of May, and harvest it throughout the winter.
What grows well in my area/climate?
Every climate has limits related to what grows well. I live in a dry climate in central Washington state. I have apple, cherry, pear, and prune trees in my yard. The neighbors would laugh if I planted an orange tree. It gets too cold in the winter. See the site above for more detailed information.
How much space do I have?
When you consider early, indoor starts, you will need to determine how much indoor space you might want to dedicate to indoor planting, germination, and early growth.  Also, keep in mind how much space you have outdoors and how you can best use that space. You may want to think of crops that work well together, as well as what crops may be planted multiple times during the growing season.
What am I growing for my own use and what will I plan to donate to a local food bank or pantry?
Call your local food bank to determine what produce they distribute well to their customers before you plan and plant your garden. That way, you can set aside enough space for the well-distributed produce that you plan to donate. If your church has a food pantry, ask some of the participants in that ministry what fresh produce they would like to see on the shelves.
Linking Back
Now let's link back to what we produced from last year. As Ecclesiastes 3 and Simon and Garfunkel remind us, there is a time to harvest. If we had a good harvest of potatoes and onions from last season, how might we use that in our meal preparations today? We could store our potatoes and onions in a cool dark closet throughout the winter.
If you are looking for a recipe, here is an idea from the publication, Cooking Light: Mashed Potato Soup!  It is healthy and nourishing, tastes great and is quick to make. It takes about 30 minutes to produce from beginning to end. You can also specialize it with toppings, such as green onions or grated cheese. Hold the bacon and substitute vegetable stock for chicken stock for lacto-ovo vegetarians, and substitute pureed silken tofu for the yogurt for those who follow a vegan diet. See the full recipe below.
If you grew garlic and thyme in your garden, you could also use those in this recipe. We grow our herbs in pots on our patio. We also arrange them in a fashion that reminds us of another Simon and Garfunkel song, "Scarborough Fair" – "parsley, sage, rosemary, and thyme!"
Until next time, remember,
There is a Time for Everything, and a Season for Every Activity Under Heaven. Ecclesiastes 3:1
Mashed Potato Soup Recipe
Ingredients
Cooking spray
3/4 cup chopped onion
3 garlic cloves, minced
1 thyme sprig
1 (25-ounce) package unsalted chicken stock
1/4 teaspoon freshly ground black pepper
1 (24-ounce) package refrigerated mashed potatoes
1/4 cup plain 2% reduced-fat Greek yogurt
2 tablespoons chopped fresh dill
1/3 cup sliced green onion tops
1.5 ounces sharp cheddar cheese, shredded (about 1/3 cup)
3 bacon slices, cooked and crumbled
Preparation
Heat a Dutch oven over medium heat. Coat pan with cooking spray. Add onion; cook 8 minutes or until tender, stirring frequently. Add garlic and thyme; cook 2 minutes, stirring frequently. Add stock; simmer 20 minutes. Remove and discard thyme sprig. Place half of stock mixture in a blender. Remove center piece of blender lid (to allow steam to escape); secure blender lid on blender. Place a clean towel over opening in blender lid (to avoid splatters). Blend until smooth. Pour into a large bowl. Repeat procedure with remaining stock mixture.
Return stock mixture to pan; add pepper and potatoes, stirring with a whisk until combined. Bring to a simmer; cook 5 minutes. Remove from heat; stir in yogurt and dill. Ladle into serving bowls; top with green onions, cheese, and crumbled bacon.
Yield: 
Serves 6 (serving size: 1 cup soup, about 1 tablespoon cheese, 1 1/2 teaspoons bacon, and about 2 1/2 teaspoons green onions)
Total time: 30 Minutes
Nutritional Information (per serving)
Calories 200
Fat 9.7 g
Saturated fat 5.8 g
Monounsaturated fat 1.4 g
Polyunsaturated fat 0.3 g
Protein 10 g
Carbohydrate 19 g
Fiber 2 g
Cholesterol 31 mg
Iron 1 mg
Sodium 588 mg
Calcium 117 mg