There is a Time for Everything, and a Season for Every Activity Under Heaven. Ecclesiastes 3:1
Pointing Forward:
So let's consider the 5 P's of gardening:
Planning
Planting
Perspiring
Picking, and
Putting to bed.
In previous posts, we've planned, we've planted, we've perspired, and we've picked. Now it's time to look ahead to next season by putting our gardens to bed. I think of the time between growing seasons as a time of Sabbath for our gardens and, in many ways, for us as the caretakers of the gardens. As Leviticus 23:3 reminds us:
"Six days shall work be done, but on the seventh day is a Sabbath of solemn rest, a holy convocation. You shall do no work. It is a Sabbath to the LORD in all your dwelling places." (ESV)
A Theology of Eating
As we contemplate putting our gardens to rest for the winter, one way to approach this down-time after harvest is by remembering that all of creation rested on the Sabbath.  I am reading a book by Norman Wirzba, Food and Faith: A Theology of Eating (Cambridge University Press, 2011), who reminds us that we have often lost the wonder and amazement that belongs to the miracle of plant growth and harvest. We have been lulled to sleep and fatigued by the prevalence and proliferation of nearly 40,000 different food items when we step into a grocery store. We can overcome food fatigue if we approach eating as a spiritual exercise. Wirzba states,
"Gardens are the practical sites in terms of which people begin to see, smell, hear, touch, and taste the breadth and depth of human membership and responsibility…that makes possible a spiritually deep appreciation for food."
As we approach putting our gardens to bed, there are a few steps to contemplate. First, some plants can continue to produce into the Fall and, in some cases, the winter months. For example, Swiss Chard can often be harvested long into the late Fall if you take a few precautions, such as covering it at night to guard against hard frosts. The same is true of tomatoes. Some people even pick the green tomatoes when a hard frost is on the horizon. They may then let the tomatoes ripen indoors. We have had tomatoes of this variety until after Thanksgiving some years. We just position them in a cool place and see what happens.
Composting Possibilities
An important part of readying your garden for winter is to remove all the dead annual plants from the garden site. These dead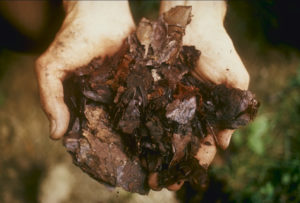 annuals make great brown material for your compost pile to mix with "green" kitchen wastes. The general rule of thumb is to include two parts brown to one part green material. By removing the dead annuals, you reduce the risk of insect infestations and diseases that may be harmful to your future gardens.
If you don't have enough room in your compost for all the dead plants, you can bury the dead plants in your garden area to allow them to decompose and fertilize the garden in the process. You might form rows of decaying material in order distribute it evenly and to insure it decays well before the next growing season.
Depending on the severity of your winter, your garden space may also act as a place to store vegetables until you use them later in the Fall or Winter. For example, many root vegetables, such as carrots, may be left in the ground until deep in the winter and harvested when needed. This allows you to have fresh carrots without the need to take up premium storage space indoors.
Mother Earth News is a great resource for other key topics related to getting your garden ready for the winter: http://www.motherearthnews.com/homesteading-and-livestock/preparing-your-vegetable-garden-for-winter.
Linking Back
Planting in Late Summer and Fall?        
Linking back to our blog on planting, late Summer and early Fall can also be a time to plant some hardy varieties, such as kale. If you plant kale in August, it will be ready to pick and consume after most of the garden has died and gone to compost heaven. Carrots may also be planted late, in August or September, and then harvested after frost has put an end to most growth. Covering the carrots with straw will prolong their growing season. And carrots seem sweeter after they have experienced a frost or two.
Producing a Meal With the Entire Harvest
Late Summer and early Fall are when many gardens are at their height of harvest, so we have our entire repertoire of vegetables at our disposal for cooking a feast. Especially when the weather is starting to produce some cool evenings, we like to prepare a vegetarian chili using many of the vegetables that may be harvested from the garden. I have provided one version of a recipe that may be modified to include the fruits and vegetable of your labors from your garden.
If you have kids helping with your garden, you might want to consider using songs or games to engage them in the activity. Our family played songs performed by Raffi a lot when our children were growing up. The song "Oats and Beans and Barley Grow," on his Baby Beluga album, is a catchy tune that will stay with you, so beware.
Until next time, remember,
There is a Time for Everything, and a Season for Every Activity Under Heaven. Ecclesiastes 3:1
Blessings to you!
You could serve this over a baked potato or by itself.
Servings: 6
Ingredients
1 medium onion, chopped
4 cloves garlic, pressed or minced
1 tablespoon olive oil
2 medium carrots, finely chopped
2 medium tomatoes, chopped
2-15 oz. cans black beans, drained, or you may use black beans from your garden. These would need to be prepared by boiling in a pan of water so that they are the same consistency as canned beans. Drain before you add to the recipe.
1 pinch cayenne pepper, chili powder, or chili seasoning mix
1 tablespoon parsley, freshly chopped
Directions
Sauté the onions and garlic in oil in a large sauce pan. Add carrots, tomatoes, herbs, spices, and beans.
Cover (to retain moisture) and cook on medium heat for 15-20 minutes, or until the carrots are tender.
This recipe is vegan and gluten-free as it is written above. You could add hamburger or sausage of your choice if desired.
Nutritional Info (per serving)
Calories: 141.3
Total Fat: 2.9 g
Cholesterol: 0.0 mg
Sodium: 12.7 mg
Total Carbs: 23.0 g
Dietary Fiber: 7.6 g
Protein: 7.2 g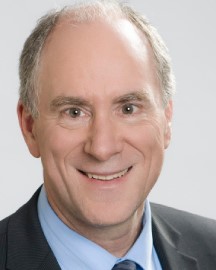 In this series by guest writer Ethan Bergman, we will consider the 5 P's of gardening – planning, planting, perspiring, picking, and putting to bed – over the course of the next few months. Ethan is a Master of Divinity student in the Distributive Learning program at Luther Seminary, St. Paul, Minn. Bergman is also the associate dean in the College of Education and Professional Studies and professor of food science and nutrition at Central Washington University, Ellensburg. He was named CWU Distinguished University Professor in 2001-2002 and was named by the Washington State Dietetic Association as Outstanding Registered Dietitian of the Year in 2000. He is a past delegate and past President of the American Dietetic Association as well as speaker of the Academy's House of Delegates. Bergman also has served on the Academy's Educator's Task Force on Education Reform in Dietetics Education and on the Evidence-Based Practice Committee. He earned his doctorate from Washington State University.