Lanny Westphal, director of ELCA Global Church Sponsorship
Read on for updates on Zambia: Constructing New Churches (GCS4036), an ELCA Global Church Sponsorship project that is part of Always Being Made New: The Campaign for the ELCA. To make a gift to this Global Ministry, click here.
Find more information and resources about the Zambia project at www.ELCA.org/resources/globalchurch. Download a copy ready "Mission of the Month" under the "Stories" tab. Order brochures through the link under the "Support" tab.
———-
Oct. 15, 2014
Read more about the trip that six ELCA members took to Zambia, Zimbabwe and Tanzania at www.ELCA.org/News-and-Events/blogs/HandInHand/446.
———-
July 2014
Zambia: Constructing New Churches, a ministry of worship and training
Goal: $500,000 over three years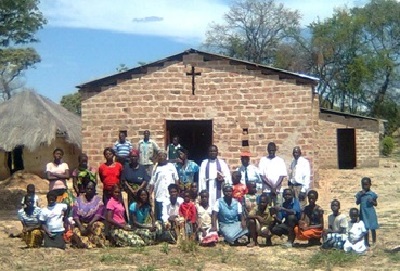 "With resources from ELCA, congregations that are disadvantaged will eventually have decent buildings for worship." — the Rev. Alfred Chana, senior pastor of the Evangelical Lutheran Church in Zambia
THE CHURCH: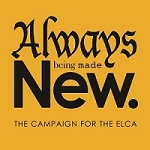 The Zambian church is a young, vibrant church of about 5,600 members in 35 congregations and five preaching points across six provinces of Zambia.
THE NEED:
Worship is frequently conducted under trees or in makeshift shelters due to the lack of strong, permanent structures. During the rainy season, it is frequently necessary to cancel worship services. The lack of shelter also inhibits fellowship, planning meetings, leadership, biblical training and, in general, the growth of the church. Development of land previously purchased for a central church center has been blocked.
THE OPPORTUNITY: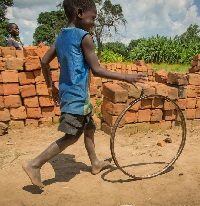 We have the opportunity to change all this in collaboration with our brothers and sisters in Zambia. The ELCA Global Church Sponsorship will provide 15 permanent structures for worship in communities in places designated by the church leadership following in-depth assessments. Clergy and lay leaders will gain expertise in construction project management as they are built.
These facilities would also provide space for needed training centers to equip pastors, evangelists and lay leaders to carry out the proclamation of the good news. A church center with dedicated space for church-wide administration, training sessions and conferences, group accommodation, and residence by the senior pastor is also envisioned. Land will be acquired. It will serve as a place of spiritual pilgrimage with space for large worship gatherings.
THE IMPACT:
God's mission in Zambia will be carried out by a church with durable centers for holistic community development scattered throughout the land.
GET INVOLVED!
This ELCA Global Church Sponsorship priority is a new ministry as part of Always Being Made New: The Campaign for the ELCA. You can help by sharing this information, praying and  making a donation.
By check: Make your check payable to "ELCA Global Church Sponsorship" with "Zambia (GCS4036)" in the memo line, and send it to: Evangelical Lutheran Church in America, Gift Processing Center, P.O. Box 1809, Merrifield, VA 22116-8009.
Online: Go to https://community.elca.org/zambia.
By phone: Call 800-638-3522 and give with a credit card or set up a monthly gift.
For more information please visit www.ELCA.org/globalchurch or contact:
Rev. Lanny Westphal, director, ELCA Global Church Sponsorship
8765 W. Higgins Road, Chicago, IL  60631
773-380-2641
lanny.westphal@elca.org