Lanny Westphal, director of ELCA Global Church Sponsorship
​Read on for updates on West Africa: Proclaiming the Gospel in Urban Areas (GCS4035), an ELCA Global Church Sponsorship project that is part of Always Being Made New: The Campaign for the ELCA. To make a gift to this Global Ministry, click here.
__________
July 2014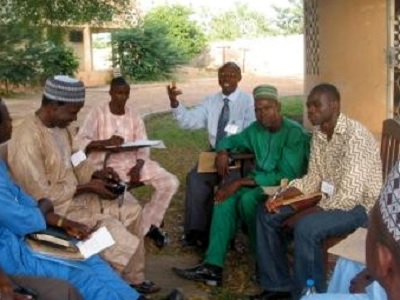 Urban mission was the main preoccupation of the apostle Paul in the early church. He planted churches in some special cities, such as Corinth, Ephesus and Thessalonica. It was his strategy … to create the church in some attractive centers and spread the word. … Our dream is to plant. – Bishop Ngozo Reuben, Evangelical Lutheran Church in Cameroon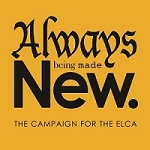 THE CHURCH:
The ELCA has longstanding relationships with the Evangelical Lutheran Church in Cameroon, Lutheran Church in Liberia, Lutheran Church of Senegal, Evangelical Lutheran Church in Sierra Leone and the Lutheran Church of Christ in Nigeria, and was a cofounder in 1988 of the Joint Christian Ministry in West Africa.
THE NEED:
Lutheran churches in West Africa have generally been based in rural communities. In more recent years a population shift from rural to urban centers has occurred as people, including former nomadic herders and especially youth, search for a better standard of living or jobs. This means that church membership has been shrinking in rural areas, while the pressure is increasing to provide new congregations in urban centers to match the influx of population. As a result, previously active members of the church have found it difficult to continue with church life once they arrive in urban areas, and resources are scarce for evangelization. Youth transplanted in the city are particularly vulnerable without the safety net of their religious and family systems that sustained them traditionally. Churches eager to respond to the challenges are not well equipped or trained to do so.
THE OPPORTUNITY:
The ELCA will build up the church in West African cities by funding collaborative work between these West African churches and their partnering organizations. With these project funds, urban ministry will be strengthened by:
Conducting regional seminars among West African churches that are experiencing similar challenges with urban ministry
Equipping churches for outreach to populations that have moved from rural to urban centers
Providing matching grants to congregations to develop centers for worship and outreach in urban settings
Developing and adapting Christian education materials for urban areas
Increasing ministry programs among urban youth
Emphasizing lay leadership training programs among women
Reaching out to the Fulani populations in the region
THE IMPACT:
Church leaders envision capable lay and ordained leaders able to welcome and nurture Christians moving to the cities, as well as communities that offer life-giving hospitality to those yet to know Christ.
GET INVOLVED!
This ELCA Global Church Sponsorship priority is a new ministry as part of Always Being Made New: The Campaign for the ELCA. You can help by sharing this information, by praying, and by making a donation.
By check: Make your check payable to "ELCA Global Church Sponsorship" with "West Africa, GCS4035" in the memo line, and send it to: Evangelical Lutheran Church in America, ELCA Gift Processing Center, P.O. Box 1809, Merrifield, VA 22116-8009 or place your gift in the offering plate.
Online: Go to https://community.elca.org/Liberia to make a one-time gift.
By phone: Call 800-638-3522 and pay with a credit card or set up a monthly gift.
For more information please visit www.elca.org/globalchurch or contact:
Rev. Lanny Westphal, director, ELCA Global Church Sponsorship
8765 W. Higgins Road, Chicago, IL  60631
773-380-2641
lanny.westphal@elca.org