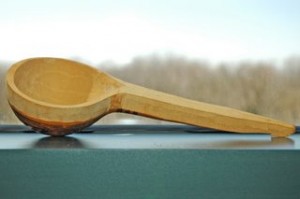 At age four, I sat on the floor of a North Dakota living room, clinging to each word as the Hilles, missionaries to Cameroon, spoke of how little boys and girls very far away loved and served Jesus. This spoon, their gift to my family, became a symbol of both their faithful service and our support of missionary service.
That missionary relationship planted the seeds for my missionary service 25 years later. Indeed, a covenant sponsorship is a promise to be in relationship: to communicate with each other, pray for each other, to give generously and receive graciously.
On behalf of all missionaries, I invite you to covenant to support an ELCA missionary. To learn more go to www.elca.org/globalmission/support.