What does it mean to truly belong? What does it mean to be a part of the one body of Christ in the midst of the diversity of God's creation? These questions are a part of the foundations for the tAble and MYLE, the pre-events to the ELCA Youth Gathering. The pre-events embody the full expression of inclusivity within the church.
The theme for the tAble is "You Belong." With this theme, there are a series of questions for young people who live with a wide range of physical, cognitive and emotional disabilities within our church to ask, "where do I fit in?", "why am I different than others?", and "what gifts could I possibly bring?".
the tAble reminds us that we are all welcome at Christ's Table and that we all belong in the fullness of who God created us to be. The daily themes, questions will be the areas of wonder to be explored during the pre-event are:
Who do you belong to?,
Why do you belong?,
Your gifts belong at the table. How do you belong?, and
Who belongs with you?.
MYLE's theme is "ONE," with the foundation in Ephesians 2:14-19. What does it mean to be a part of the one body of Christ when God expresses the fullness of God's diversity in cultures and languages? How is unity in God expressed within the many people around the world who follow Christ in a number of beautiful and meaningful ways?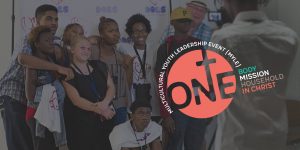 Each day, MYLE will focus on "ONE" in a number of ways:
One body, many parts (1 Corinthians 12:14-26);
One mission, many gifts (1 Corinthians 12: 4-11);
One household, many rooms (John 14:2); and
ONE in CHRIST (Ephesians 2:14-19).
MYLE and the tAble express and embody that You Belong at Christ's Table, and that we are unified as ONE in the beauty and diversity of God's creation. These are vital pre-events to express the fullness of expression of God's church, and there is reason to rejoice as these pre-events begin today.
---
Follow the 2018 ELCA Youth Gathering on social media:
Don't forget to follow the hashtag #ELCAYG2018!
Follow instructions to download the ELCA Youth Gathering app here.