– Jason Poole-Xiong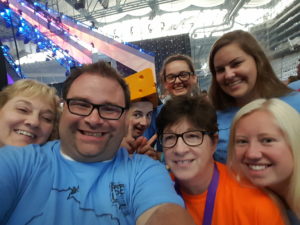 Even after 20 years, I still remember my first ELCA Youth Gathering. The memories are some of the most formative and joyful of my entire life. I remember being nervous and scared to travel and to be with other youth, especially that many other people for a week. However, it was the number of people, the enormous number that I remember most—being with over 35,000 Lutherans—was something I was never expecting to be so unforgettable.
The feelings of hesitation and not knowing what to expect quickly moved into feeling the awesome power of the Holy Spirit. So many other people in the same room shared my faith and felt that their faith was important enough for them to take a chance to come to the Gathering.
I have had the pleasure to attend seven ELCA Youth Gatherings as a participant, an adult leader, and a volunteer. Each one was unique and each one shares a special place in my faith journey. That is why the opportunity to serve as a Synod Coordinator for the 2018 ELCA Youth Gathering was something I couldn't pass up.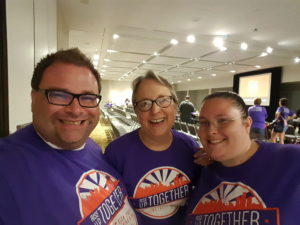 I know that the Gathering is a transformative event and an opportunity in our faith journey to experience God's presence in a very real way.
We have the privilege to walk with young people who are transformed and will return home to make their faith an integral part of their daily lives.