This is a special double entry from the writers of the theme song for the Gathering! Check out the video for the theme song!

– Judi Tyler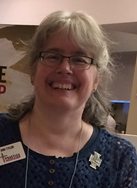 I have been learning to write songs and hymns in the past few years. I often get catchy "ear worms" in my head and I start humming them as I drive to and from my job. I like to take theological thoughts (sometimes even from a sermon!) and put them to music that is pegajoso, sticky in Spanish.
I have been thinking a lot about the 2018 Gathering theme, "This Changes Everything," and how to put it to music. I had parts of a song, but I knew I needed help. One year ago, I met James Kocian through the Arizona Songwriters Association. James is a song coach and music maker who lives in Wisconsin. When I shared my thoughts with James, I said, "In my head, I hear drums but I cannot play drums at all." James said, "I am a drummer!" We talked about the Gathering, the theme, who would attend, and their home communities. James worked on the song with his amazing musical and technical skills.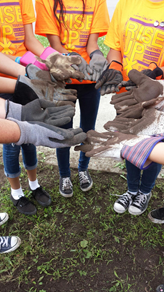 One of my favorite parts of the song is the bridge:
It's by grace.
We are saved.
We belong to Jesus.
That is what I hold on to when life is overwhelming; belonging to God tells me who I am and whose I am. This belonging changes everything.
Looking forward to making music all together in Houston in 2018!
Judi Tyler is a pediatric medical social worker and is a deaconess from the Lutheran Deaconess Association (LDA) diaconate.
---
– James Kocian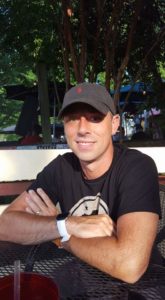 I've been a songwriter and producer for a while. Through a mutual friend in Nashville, I was connected to Judi Tyler to offer song coaching and critique. In one of our sessions, she told me about the theme song contest for the Gathering. I absolutely loved the vision for the Gathering. I thought that the title, "This Changes Everything," was perfect.
In creating the lyrics, I was thinking about not just my own experiences with God, but also the experiences of teens attending the Gathering. I was thinking about the teenage years and how they are often chaotic.
I hoped to capture God's unchanging and steady nature, no matter how chaotic and challenging our lives can often be.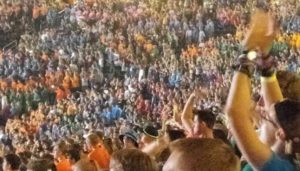 I wanted the mood of the song to match the enthusiasm of the moment. For the music and melody, I envisioned a stadium full of energetic and passionate youth singing along to the refrain of the chorus. Adding a lot of "ohs," "heys," and other modern responses in a drum and guitar driven arrangement seemed to complete the vision and present the song in the way I had hoped.
I am privileged and honored that the song I wrote with Judi was selected. I look forward to experiencing the amazing Gathering in 2018!