-Donna Wiegel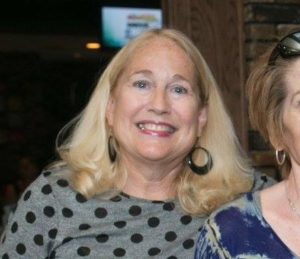 My name is Donna Wiegel, and I've been part of the Youth Gathering staff since 1997. Heidi Hagstrom, the former Gathering director, and I came on board together, when the Gathering moved from Minneapolis to become part of the ELCA churchwide organization's ministry. Prior to working for the Gathering, I worked with Women of the ELCA for 5 years in a similar capacity – registration and housing.
My 19-year tenure with the Gathering has brought me tremendous joy. Not only am I on a first name basis with many of our adult leaders, but I can count so many of you as friends. Each Gathering cycle, I am energized when we get to the point where registration opens, and we really start to communicate with congregations. Youth workers are the heroes in my story of the Gathering!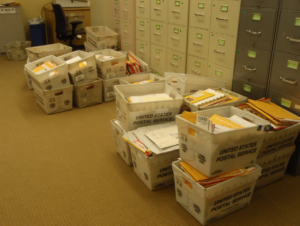 It is also amazing to think that when I first started with the Gathering, nothing was digitized, and all registrations were on paper, mailed to the office on opening day. We had bins and bins and bins full of mail, with a lot of helping hands to sort, open, and date-stamp each batch. Then we got organized for data entry and processed payments, and at the end of the day, everything balanced.
I took my calling seriously enough to begin to streamline where I could. It took two Gathering cycles to move to a completely online registration system, with congregational accounts that churches could manage on their own.
In the end, serving the people of this wonderful church is my vocation and helping this ministry come to life every three years is the work of the Spirit.
Donna is a member of Resurrection in the Wrigleyville neighborhood of Chicago. She lives for summer weather to be out on her bike and with her granddaughter and dogs.