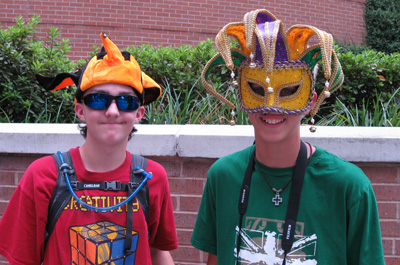 ELCA teens love the masks of New Orleans .
(Left) Devin VanBibber, 16, and Austin Bates, 15, are headed to the downtown convention. They're both members of Grace Lutheran Church, Bandera, Texas.
Oakly Zinc,  16, of Hillsboro, N.D., turned out at Youth Gathering opening event in the Superdome with his horned hat.
Click below to see what they look like unmasked.