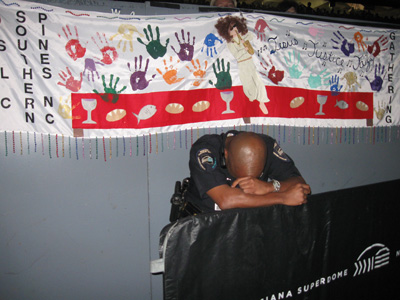 Brittany Mata, 14, of Palatine, Ill., joined her youth group in prayer today at the Louis Armstrong International Airport in New Orleans.
Mata was among the 37,000 youth and adults attending the 2009 Youth Gathering. The event was themed on "Jesus, Jazz and Justice."
At the airport, Mata's group prayed for justice and the people of New Orleans as they continue to recover from Hurricane Katrina.
The deadly hurricane struck the city four years ago and killed an estimated 1,100 people.