Take The Plunge May 28 — June 9, 2014, into a deeper spirituality. Experience the global faith community at the ecumenical centers in Geneva, Switzerland, and Taize, France.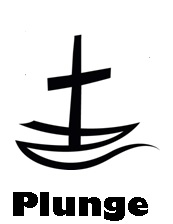 The Plunge is an experience for young adults (ages 18-35) to deepen spirituality through engagement in the global church.
We spend the first part of the trip in Geneva, Switzerland, visiting The Lutheran World Federation and World Council of Churches offices, and learning about the ways in which our congregations are part of the global church. We then spend a week at the ecumenical Taize monastery in southern France, worshiping and living in community with the global church.
The 2014 trip is open to members of the ELCA and the Evangelical Lutheran Church in Canada. It is sponsored by the Southwestern Minnesota Synod of the ELCA.
For more information and an application form, visit www.swmnelca.org/lastest_news2.html.
To read reflections by 2013 trip participants, visit http://theplungeexperience.wordpress.com/.