Andrew Steele has been a Young Adult in Global Mission coordinator in South Africa for the past year. To support a YAGM participant, or another of the ELCA's nearly 250 missionaries, go to www.elca.org/missionarysponsorship.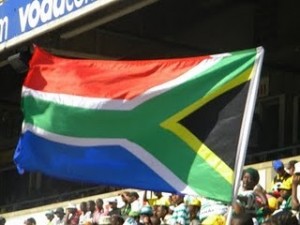 In August 2010, I boarded a plane to Chicago for what would be the beginning of my year living abroad. I had to say goodbye to all my friends and family, knowing that I wouldn't see them on Christmas, my birthday, Easter or any other special holidays.
At that time, it was the hardest goodbye I'd ever had to experience. I was leaving all that I knew, and leaping into an unknown world. But now, a year later, the goodbyes I have to experience with my South African hosts hurt worse than those of a year ago.
I find difficulty leaving the people who have supported me during my most vulnerable times, and I cannot grasp the reality of this experience coming to an end.
When I left to come to South Africa, I didn't expect to fall in love. But I have felt a love stronger than any love I've felt in my past.  I've fallen in love with the generosity, hospitality and "Ubuntu" seen in every South African I've met. I've fallen in love with Jesus like never before.
I've fallen in love with the world's most marginalized people who have taught me so much. And my love for the majestic Maluti Mountains of Lesotho has been renewed and so has my love for its people. Now my heart truly belongs to Africa.
This past year has been the most challenging, difficult, stressful, agonizing and unpredictable year of my life — and it's been the best year of my life. Despite the numerous hurdles that presented themselves this year, I wouldn't be who I am today if I had not faced them.
I walked alongside those I once ignored, and I felt the presence of the Lord in places I've never known. I was at my most vulnerable this year, but fell upon a plethora of grace and love from my hosts.
I am forever thankful for the love, compassion, grace and hospitality I experienced from my South African hosts. I cannot express how blessed I feel to have experienced what I have with the people here.
I must say goodbye to the beloved country, but thankfully I will say hello to a new life as a more globally formed and informed person.
To read Andrew's complete farewell to South Africa go to LivingLutheran.com.

---