I was surprised as the next person when I received the Daughters of the American Revolution History Award my sophomore year of high school. I sure wasn't one to memorize years of battles or know which general led which brigade into war. For me, the most interesting aspect of history has always been how people led their lives. What did their homes look like? What did they eat? How did they worship? What songs did they sing?
When I think back to history as it was taught to me in the 1960s and 1970s, I've come to realize that I learned incomplete stories. Many of my history classes were limited to dates, military campaigns, and the like. Most, if not all, historical figures were male. And white. And as much as I like the musical "1776," it doesn't tell the full story of what happened as our fledgling nation sought independence from Great Britain.
So much of what actually occurred in North America was not recorded or saved. What was recorded or saved was composed by the conquerors (mostly white men). How refreshing that finally, we are learning more of the truth. We are learning what occurred from the moment Europeans landed here and brought with them enslaved people from Africa. (See the 1619 Project, for example) We are learning about forced sterilizations of Indigenous sisters and the horrible ways in which they and their brothers were forced into boarding schools, stripped of their traditions, and subjected to violence. (See Reclaiming Native Truth, for example)
No, we are not responsible for these and other historical acts. But we are responsible for what we do with the knowledge of those acts here and now in the 21st century. We are responsible for learning as much as we can and for working to change systems that unfairly advantage some and discriminate against others. Our organization, through the churchwide executive board, has committed itself to undergird our mission and ministry with three anti-racism foci: awareness-raising, accompaniment, and advocacy. The work is all ours to share, in congregational units, in synodical organizations, and in the churchwide women's organization.
So, on this Independence Day, I encourage us all to spend some time relearning our shared history. Take time to read through five reflections written by Women of the ELCA participants as part of a study of the ELCA Declaration to People of African Descent. Review the Repudiation of the Doctrine of Discovery, adopted by both the ELCA (in 2016) and affirmed by Women of the ELCA (in 2017). It's a start. This is a marathon, not a sprint. We need to do the important work individually and working together. In that way, all of God's people can love and be loved, as Jesus teaches us.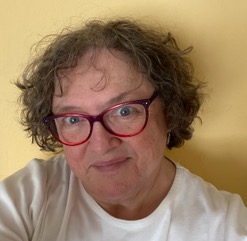 Bio: Linda Post Bushkofsky is executive director of Women of the ELCA.