Situation:
Beginning on July 27, a line of severe storms dumped record amounts of rain on eastern Kentucky, overflowing rivers and creeks onto streets and neighborhoods. Rising waters damaged infrastructure, including roads, bridges and power lines, which hindered rescue efforts. The flooding destroyed hundreds of homes and other buildings.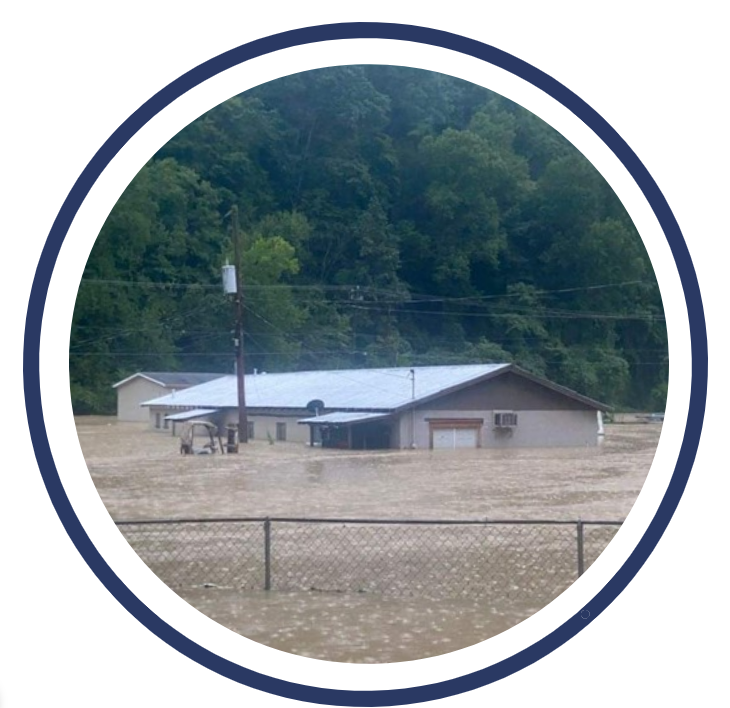 Response:
To respond to the flooding, Lutheran Disaster Response (LDR) is supporting the Indiana-Kentucky Synod to rebuild homes in Owsley County, one of the poorest counties in Kentucky. The homes all belong to families who wouldn't have been able to rebuild without financial support. Additionally, the synod is replacing septic tanks for 25 families. LDR is also supporting Lutheran Church of the Resurrection, which accompanies Manna from Heaven, a feeding ministry in Myra, KY, that received an ELCA World Hunger Domestic Hunger Grant. It lost everything inside the building and the LDR grant will replace the building's contents, including furniture and food storage appliances, as well as rewiring the electricity for the building.
Be part of the response:
Pray
Please pray for people who have been affected by the flooding in Kentucky. May God's healing presence give them peace and hope in their time of need.
Give
Thanks to generous donations, Lutheran Disaster Response is able to respond quickly and effectively to disasters around the globe. Your gifts to Lutheran Disaster Response (U.S. Flooding) will be used entirely  (100%) to assist flood survivors.
To learn more about the situation and the ELCA's response: