By Ruth Ivory-Moore
"We can't grow by repeatedly following prescriptions.  We can grow only by making new choices.  We are the sum total of the choices we have made in the past.  We can change what we are in the future through the choices we make today. Think about that. Who do you choose to become?  What do you choose to accomplish?"1  
This quote from Nido Quebein (President of High Point University in High Point, NC where the slogan is to "Be Extraordinary") resonated with me on October 7, 2016.  I had just left a Care of Creation Retreat at the serene, peaceful setting of Luther Glen  located in Yucaipa, CA.
What Choices were made?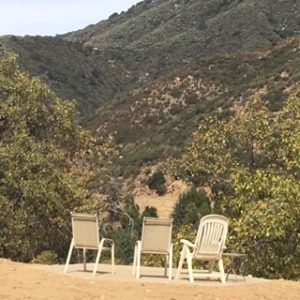 After leaving the retreat, I was among a number of members of the Lutherans Restoring Creation group who visited the Lutheran Mission (henceforth Mission) in San Bernardino, CA.  At the Mission, I was awestruck by the level of poverty, high unemployment, and crime rate in the area. This is a city rich in history and cultural diversity, with influences of Native Americans, Mexican settlers, Spanish missionaries, and Mormon migrants. President Lyndon B. Johnson was an elevator operator here. The Rolling Stones played their first U.S. concert here.
As we talked with staff at the Mission, I was very surprised to learn about what appears to be an apparent disparity in water quality among area residents. The Hispanic staffer spoke of the water in her faucet being cloudy in San Bernardino, while water in the home of the white staffer living in Riverside—was clear.  I ask pointed questions to get answers regarding accountability, but no satisfactory answers could be given. How can this happen in the richest country in the world? What choices were or were not made in a place like San Bernardino. Notwithstanding these accounts, I learned later that San Bernardino is actually in a better position than others in the United States when it comes to clean water.
I also learned that an estimated 40% of residents living in the Navajo Nation (100 miles west of Albuquerque, NM) do not have access to running water. The area's heroine is Darlene Arviso; she is known as the "Navajo Water Lady" because she uses her automobile to deliver water to other residents.  I invite you to listen to her story: "Navajo Water Lady".  Ms. Arviso is a determined soul in this area of the country that is too often forgotten.
Let's choose to not leave anyone behind
We are a nation of extraordinary people.  But, obviously, much work is needed. We must make choices that leaves no one behind. We must remember that when poverty affects one of us, it affects us all. We must resolve to take care of all and to help positively change the future of those who live in places like San Bernardino or the Navajo Nation.
We must remember to seek God's guidance in all our decisions and choices to ensure that all people are taken care of and have access to clean water. Let us begin by praying.
"Sovereign of the universe, your first covenant of mercy was with every living creature. When your beloved Son came among us, the waters of the river welcomed him, the heavens opened to greet his arrival, the animals of the wilderness drew near as his companions. With all the world's people, may we who are washed into new life through baptism seek the way of your new creation, the way of justice and care, mercy and peace; through Jesus Christ, our Savior and Lord. Amen." (ELW)
Nido R. Quebein, Daily Motivation (Simple Truths, Naperville, Il, 2016), p. 363