Following are updates shared from submissions of the Lutheran Office for World Community and state public policy offices (sppos) in the ELCA Advocacy Network this month. Full list and map of sppos available.
U.N.  |  ARIZONA  | COLORADO  | MINNESOTA | NEVADA | OHIO | PENNSYLVANIA | WASHINGTON | WISCONSIN
U.N.
Lutheran Office for World Community (LOWC), United Nations, New York, N.Y. – ELCA.org/lowc
Christine Mangale, Director
UN General Assembly (UNGA 77) 
The 77th session of the UN General Assembly (UNGA 77) will open on Tuesday, 13 September 2022. Ambassador Csaba Kőrösi, Director of Environmental Sustainability at the Office of the President of Hungary is the President of the 77th session. UNGA 77 will meet under the theme "A watershed moment: transformative solutions to interlocking challenges"
The general debate of the seventy-seventh session will be held from Tuesday, 20 September, to Saturday, 24 September, and on Monday, 26 September 2022. In addition to the general debate, there are several High-Level Meetings planned:  
Opening of the 77th session of the General Assembly: 13 September 2022  
Summit on Transforming Education: 19 September 2022 Convened by the UN Secretary-General

General debate: Tuesday, 20 September to Monday, 26 September 2022 (including Saturday, 24 September)

High-level meeting to mark the commemoration of the 30th anniversary of the adoption of the Declaration on the Rights of Persons Belonging to National or Ethnic, Religious and Linguistic Minorities: 21 September 2022 | Resolution 

High-level plenary meeting to commemorate the International Day for the Total Elimination of Nuclear Weapons: 26 September 2022 | Resolution
In conjunction with UNGA77 High Level week, an Interfaith prayer breakfast will take place on Thursday, September 22, 2022, under the Communities of Faith Breakfast: Building Partnerships for a One-Community HIV Response. The event is organized by Faith Partners collaborating with the Joint United Nations Programme on HIV/AIDS (UNAIDS) and the United States President's Emergency Plan for AIDS Relief (PEPFAR). The focus will be to discuss how to better address key gaps to end inequalities in HIV services for children. 
ARIZONA
Lutheran Advocacy Ministry Arizona (LAMA) – lamaz.org
Solveig Muus, Director
Arizona Anti-Hunger Alliance: Lutheran Advocacy Ministry Arizona (LAMA), together with its Arizona Hunger Policy Workgroup partners including Bread for the World, World Hunger Ecumenical Arizona Task-Force  Arizona Food Bank Network and Arizona Food Systems Network and Arizona Faith Network, hosted Arizona's first statewide gathering of hunger advocates. More than 50 gathered to discuss shared values and goals, setting in motion the new Arizona Anti-Hunger Alliance, an organization for combined messaging, 2023 policy proposals, education, training, and organizing, cultivating and activating advocates. 
Becoming Conference: LAMA joined the Lutheran and interfaith state public policy offices and staff of the Witness in Society team from the Washington, D.C. office at the Becoming Conference in Chicago on Wednesday, August 24 – 28. The group discussed civic engagement, Christian Nationalism, abortion, the Inflation Reduction Act, hunger, housing, climate and the Farm Bill, along with a variety of housekeeping issues. 
LAMA Summit: LAMA's third annual Advocacy Summit on Saturday, November 5, 2022 will feature a keynote address by the Rev. Eugene Cho, president and CEO of Bread for the World. Participants will meet and engage with congregational LAMA liaisons, the LAMA policy council, and other Lutherans and friends across Arizona who share a common belief that we are called through our baptismal covenant "…to strive for justice and peace in all the earth." 
LAMA Liaison Roundtable: As the election season in Arizona and across the country heats up, LAMA is activating a monthly Roundtable to strategize about civic engagement, and advocacy engagement in general, at the congregational level. 
COLORADO
Lutheran Advocacy Ministry Colorado (LAM-CO) – lam-co.org
Peter Severson, Director
LAM-CO PUBLISHES 2022 VOTER GUIDE: The Lutheran Advocacy Ministry Colorado 2022 Voter Guide is here! We're providing up to date info and thoughtful reflection on all eleven ballot measures that will face Colorado voters this fall. In addition, the LAM-CO Policy Committee has voted to take positions on four of the measures: 
 YES on Prop FF, Healthy School Meals. Creates and funds the Healthy School Meals for All program, providing free school meals to all public school students by capping income tax deductions for individuals earning $300,000 or more per year.

 

 YES on Prop GG, Amount of Tax Owed Table for Initiatives. Requires ballot titles and fiscal impact summaries for initiatives affecting income tax to include information on how the change would affect different income levels.

 

 YES on Prop 123, Dedicated Revenue to Affordable Housing Programs. Creates the State Affordable Housing Fund and allocates 0.01% of existing income tax revenue to fund housing and homelessness programs through it. 

 

NO on Prop 121, State Income Tax Reduction. Reduces the state income tax from 4.55% to 4.40%. 

 
THIRSTING FOR WATER: On September 17, advocates gathered at Bethany Lutheran Church in Denver and on Zoom for a day for holy conversation & community-building under the title "Thirsting for Water: At the Intersection of Climate, Water and Hunger." Attendees heard from experts, pastors, and advocates about the drought affecting our region, engaged in theological reflection and storytelling, heard stories of the impact on agriculture, considered policy and advocacy, and contemplated how we might respond to the crisis together. 
MINNESOTA
Tammy Walhof, Director
Next Steps for ELCA Hunger Advocacy Fellow: We were blessed to have Rachel Wyffels working with us as a Hunger Advocacy Fellow over the past year. She is now at Luther Seminary and working part-time as Communications Coordinator for the Northeastern Minnesota Synod's EcoFaith Network (& the Saint Paul Area Synod Creation Care Team). While at Lutheran Advocacy-MN, Wyffels helped with several EcoFaith/Creation Care events, and developed deep interest in what congregations can do to care for creation. We are excited for her in these next opportunities! 
Director's Sabbatical: Tammy Walhof is back from part 1 of her 3-month sabbatical (part 2 will be in December). Her focus is on climate impacts in the Artic and in Minnesota, climate change adaptations appropriate to Minnesota, transition to a Clean Energy Economy, and congregational engagement. She is particularly interested in messaging for the different regions and Lutheran groups across the state. Stay tuned for more to come! 
No Special Session: We are disappointed that partisan divisions prevented a summer special session, needed to pass bills already negotiated across chambers and parties. Particularly concerning is the loss of Federal infrastructure funding (from the Bipartisan Infrastructure Act) without minimal matching funds in the unpassed state bills. If the bills don't pass on time, other states will take Minnesota's share of funds. 
Fall Foci: Partisanship and polarization are out of control. We are focusing on bridging differences, avoiding triggers, and helping advocates de-escalate conversations. We also want candidates to consider ways to overcome polarization, address the ongoing housing crisis, and help our state positively transition into a clean energy economy. 
NEVADA
Lutheran Engagement and Advocacy in Nevada (LEAN)- leanforjustice.org
William Ledford, Director
Lutheran Engagement and Advocacy in Nevada is gearing up for our "once every two years" session that will start at the beginning of next year. Due to Nevada's biennial legislature, our legislators only hold sessions in odd-numbered years. We are tracking Bill Draft Requests and are excited to see what will come down the pipe this session. Nevada is always an interesting place to watch legislation and this session should be no different. 
OHIO
Deacon Nick Bates, Director
In September, Hunger Network Ohio continued exploring the advocacy issues related to the ELCA social statements with a discussion on Criminal Justice Transformation to end hunger. We are grateful for the partnership with ARCH – a re-entry advocacy and support organization – for their leadership on this issue and sharing their expertise with all of us. You can view the forum here on our Facebook page. We are also grateful for Sister Kriss Buss, an ELCA Deacon who currently serves as a prison chaplain for leading a powerful opening devotional.  
Does your congregation want to get involved in supporting our neighbors upon release? Their families? If so, reach out to Deacon Nick Bates Nick@hungernetohio.com for upcoming opportunities! 
Our advocacy in Advent returns! Join the Hunger Network and the Ohio Council of Churches for an advocacy day on November 29th. Every two years, the final two months of the legislature are filled with a rush of activity, trying to finish up many good ideas and slow down many bad ones. During this Holy Season of preparation, let us prepare for a hunger-free Ohio, an Ohio where all receive their daily bread, and justice is done.  
PENNSYLVANIA
Lutheran Advocacy Ministry – Pennsylvania (LAMPa) lutheranadvocacypa.org
Tracey DePasquale, Director
Pennsylvania's General Assembly returned after an August recess with a few session days remaining before the Nov. 8 election. In anticipation of heavy turnout and in response to turnover among elections staff and poll works, Lutheran Advocacy Ministry in Pennsylvania volunteers and staff are once again conducting an elections support project, calling every county to offer prayers and assistance, assessing their needs and recruiting support to ensure safe and fair elections.
In addition to preparing for our annual policy council retreat later this month, Lutheran Advocacy Ministry in Pennsylvania's staff assisted congregations in adding advocacy to their service for "God's work. Our hands." Sunday. Letters invited lawmakers to visit ministries with those experiencing homelessness and urged them to support lifting the revenue cap on the housing trust fund. 
Lutheran Advocacy Ministry in Pennsylvania director Tracey DePasquale joined Lutheran Disaster Response Northeastern Region Coordinator Julia Menzo for a visit by Marcus Coleman, Director for the Department of Homeland Security 
Center for Faith-Based and Neighborhood Partnerships, and other local, state and federal emergency management officials for a tour of Eastwick, a Southeastern Pennsylvania community still trying to recover from 2020 Tropical Storm Isaias. We listened to residents' frustrations and fears as a community that has long suffered environmental injustice. As part of Lutheran Disaster Response's accompaniment, we also heard their expressions of gratitude and hope for the future as they prepare for major decision-making points with governments in the face of bigger threats from climate change. 
WASHINGTON
Faith Action Network (FAN) – fanwa.org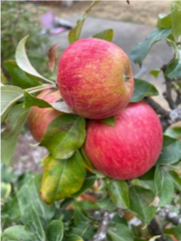 Elise DeGooyer, Director
As we enjoy this back-to-school time and our state's bountiful agriculture, we continue to work for a harvest of hope. We know the fruits of our labors will be the policy changes, reforms, and transformations needed for all our neighbors to thrive. Our state legislative agenda for 2023 is beginning to take shape as the 25+ coalitions we work with craft next-step policy changes and find legislative champions. Priorities this year again include balancing our tax code, which is the most regressive in the nation, and implementing/expanding our state Working Families Tax Credit. 
In August we were also immersed in collaborative efforts with local organizers to stand against Christian Nationalism as the ReAwaken America tour (featuring Mike Flynn and others) came to the Washington-Idaho border in September. More than 1,000 signed the petition and 40 vigils, that we know of, were held statewide to support a different narrative than that of "spiritual warfare" espoused by Flynn and tour organizers. 
The Faith Action Network has onboarded two new part-time organizers in Central Washington who are working with immigration rights and food security efforts. Another two part-time staff members will be working on outreach to Spanish-speaking communities and college-aged advocates. We are currently preparing for our annual celebration in November celebrating our statewide, multi-faith movement with the theme: Pathways to Solidarity. 
WISCONSIN
Lutheran Office for Public Policy – Wisconsin (LOPPW) loppw.org
The Rev. Cindy Crane, Director
August and September have been a time for planning. The Lutheran Office of Public Policy in Wisconsin (LOPPW) staff has met with the following groups:
Faith in Place, formerly known as Wisconsin Interfaith Power & Light, about holding a Care for God's Creation advocacy day in the spring of 2023. Advocacy will be monitoring the next Wisconsin State Budget. The former Wisconsin Interfaith Power & Light staff contributed to our last advocacy day that was started by LOPPW and that focused on climate justice and water issues. The governor's Clean Energy Plan will be a significant part of our discussion for the next budget.
Members of our youth advocacy to begin planning a Wisconsin/Upper Peninsula gathering in the spring of 2023.
Hunger leaders' group, organized by ELCA World Hunger leaders in Wisconsin/Upper Peninsula to include the LOPPW.
Interfaith clergy group to review upcoming public policy efforts to be alert to.
Raise the Age Coalition to plan a meeting with the Bucks to discuss how they might elevate our juvenile justice efforts and to discuss other ways we can launch an educational campaign.
For Wednesday Noon Live in September, we focused on social justice highlights from the Churchwide Assembly, the farm bill, and conflicts related to the Wisconsin Elections Commission, the dissolution of which LOPPW opposes.