By Amanda Silcox, Hunger Advocacy Fellow,Virginia Interfaith Center for Public Policy

Two of my favori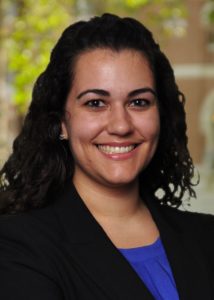 te moments in the church year take place during Lent. The first takes place on Ash Wednesday, when everyone receives the mark of the cross in ashes on their forehead and the pastor says, "Remember that you are dust and to dust you shall return." The second is Good Friday at the end of the reading when the pastor quotes Jesus saying, "It is finished" and slams the big Bible shut. I have always looked forward to these moments, but I have never really though about why.
Of course, I enjoy the excitement of the Advent & Christmas season and the joy of Easter, but who says Lent is their favorite time of the church year? Recently, I've been reflecting on why I love these particular Lenten moments, and I think it's simply because they're different.
These moments are drastically different from other experiences in our society. In the U.S., we don't like to think about our mortality. We don't like to think about all the things we've done wrong or all of our imperfections. We would much rather talk about our successes and achievements or how we have overcome challenges in our lives.
Because we strive to avoid our problems and imperfections, so much of our society is built on finding something that is wrong with us and then finding an easy fix to sell us. Beauty companies convince us that we need so many different soaps, gels, serums, lotions, toners, oils, razors, brushes, and styling tools to fix the parts of us that aren't deemed perfect or beautiful by society's standards. Tech companies advertise new apps, speakers, software, computers, TVs, and social media platforms for problems that I didn't even know existed. Every time that we're told just how totally and completely messed up we are, we're given a quick fix. Something we can buy to fix all of our problems! At least until we discover a new problem.
But God's response is different. God tells us that there is nothing we can do or a product we can buy to make ourselves perfect. Humans have been messing things up for generations and will continue to do so. Yet, Jesus chose to sacrifice himself for us because we as humans are so dearly beloved. It's a type of love that I cannot understand.
I love receiving the mark of the cross and being reminded, "Remember that you are dust and to dust you shall return." I love the end of the Good Friday service when the pastor slams the Bible shut and says, "It is finished." But most of all, I love taking time during the season of Lent to reflect on my life, my actions, & my words. Lent reminds me of all the ways I am imperfect but that no matter how many times I fail to make the "right" decision, we all have a God who loves us and chooses us, now and forever.
That's why I love Lent.