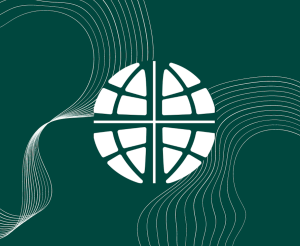 Young adults understand that gridlock and partisanship are some of the biggest barriers to progress in our world. One particular area of concern that needs action, and quickly, is the looming climate crisis. Inaction poses grave danger to present and future generations.  
Since its founding, the ELCA has used social teaching documents as tools for speaking in and to society, and with each other about society. These teachings result from expansive consensus building processes and intentional conversations with people from many points of view and lived experiences. As we live into our sacred responsibility to care for and keep God's creation for future generations, ELCA social teaching can strengthen our impact from the inter-personal to communal and global levels.  
The young adult focused ELCA Fall Climate Summit is an opportunity for young adults from a range of identities and experiences to gather and deepen their advocacy, storytelling and organizing. Sponsored by the ELCA Service & Justice team, 25 young adults from across the country will gather in Chicago, Illinois from October 20-22, 2023, to engage with ELCA social teaching, centering in the Caring for Creation: Vision, Hope and Justice social statement, the new "Earth's Climate Crisis" social message, and the ongoing work of the Corporate Social Responsibility program, and will build momentum and power to energize further action and impact.  
Apply and help identify individuals for this opportunity before the July 26 application deadline! 
Who should apply? 
At no cost to participants, this summit is focused on U.S.-based young adults between the ages of 18-35 years old. Whether someone has years of climate advocacy practice, or this would be their first time engaging in advocacy, young adults of all levels of experience are encouraged to apply. There will be intentionality throughout the selection process to ensure that participants reflect intersecting social identities. Meeting spaces and lodging will be accessible for wheelchair and cane users.  
Individuals who do not come from an ELCA background are invited to apply but should understand that the summit will be focused on ELCA systems, processes and teachings. Non-ELCA-affiliated applicants are encouraged to articulate in their applications why they are drawn to this opportunity. 
How to apply 
We have one application for all interested individuals.  
The application includes questions about who the applicant is, why the Fall Climate Summit would be an enriching opportunity, and how it might inform the future engagement and interests of the participant. No references are requested. Applications are due on Wednesday, July 26 at 11:59pm. 

Application link: https://forms.office.com/r/jy3RZUwyZb
By the end of this event participants will:  
Gain and practice skills such as power-mapping and demonstration, campaign creation, base building and others.

 

Deepen understanding of and literacy around ELCA social teaching documents including what they are, how they are created, and how they can be used as a tool for change-making.

 

Make connections with ELCA faith-based advocacy activity including the ELCA's

Corporate Social Responsibility

(CSR) program, which uses social teaching to engage with company practices.

 

Begin creating an action plan for how and where highlighted social teachings can be employed by summit participants in their own communities and brainstorm on priorities for campaigns and climate-related work.

 

Built stronger relationships and networks with fellow participants and the ELCA.

 

Make connections available with ELCA-affiliated

state public policy office

s

.

 
Timeline Overview 
July 5 – Application process opens.

 

July 26 – Application process closes.

 

August 9 – Decisions communicated to applicants.

 

August 16 – Participant deadline for acceptance response.

 

August 24 – Participant roster finalized.

 

October 20-22 – ELCA Fall Climate Summit

 
Use announcements available from @ELCAadvocacy socials to share this opportunity with others. Further questions/inquiries can be directed to Kayla Zopfi (kayla.zopfi@elca.org) and Kaari Reierson (kaari.reierson@elca.org).