ELCA Advocacy is encouraged by provisions in "Secure the Northern Triangle Act"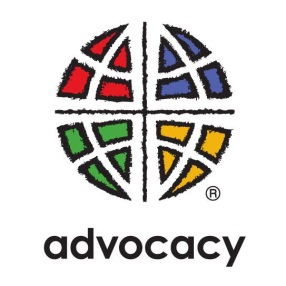 The Evangelical Lutheran Church in America's Advocacy Office (ELCA Advocacy) is encouraged by the regional protection focus on migration in the Secure the Northern Triangle Act (S. 3106/H.R. 5850). The bill, introduced in the Senate by Senator Harry Reid (NV) with a companion legislation introduced in the House of Representatives by U.S. Reps. Zoe Lofgren (CA) and Eliot L. Engel (NY), acknowledges that children and families from Central America are in need of humanitarian protection and outlines steps for U.S. and Central American governments to improve the systems put in place to protect vulnerable populations. The bill also conditions U.S. financial support to Central American governments on progress made to improve their efforts to protect human rights.
Thanks to the expertise of organizations and churches that the ELCA accompanies throughout the region, we know that U.S. funding can have a positive impact on the lives of vulnerable communities when it involves their voices and honors their concerns.
ELCA Advocacy remains concerned about providing U.S. resources to enforcement agencies that have not demonstrated an increased focus on human rights and humanitarian protection. Our partners in Central America continue to report grave human rights violations by representatives of the same agencies to whom this bill would provide training and resources. More broadly, we are troubled by the lack of wide civil society involvement in the Plan of the Alliance for Prosperity in the Northern Triangle mentioned in the bill.
Testimonies from our partners who describe the immense humanitarian gap in Mexico are sobering. Migrants, especially women and children, face incredible violence perpetrated by multiple actors, including law enforcement agents.  We would welcome stronger human rights conditions for funding to Mexico.
The ELCA affirms that "earthly peace is built on the recognition of the unity and goodness of created existence, the oneness of humanity, and the dignity of every person" (ELCA social statement, "For Peace in God's World"). Through the relationships we have built while accompanying organizations and churches in Central America and Mexico, we know that the only way to effectively address the displacement of children and families is by protecting those displaced while simultaneously seeking to address the issues driving people to flee their communities. We are pleased that this bill addresses both issues and look forward to working with Congress to bring our faithful perspective to legislation affecting children and families from Central America.