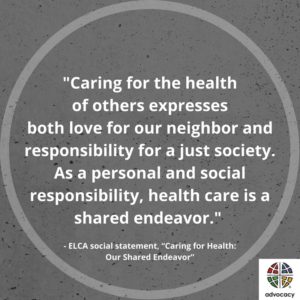 Today, the House of Representatives achieved passage of HR 1628, The American Health Care Act (AHCA) by a vote of 217-213, with no bi-partisan support and little debate.
How much will the AHCA cost? We don't know. This is because House leadership didn't wait for the Congressional Budget Office to provide a projection of the cost or impact to American taxpayers.
Who will be impacted most? People with disabilities, the elderly, and those facing poverty. HB 1628 would remove protections for pre-existing conditions, cut Medicaid by $800 billion, and end lifetime limits for coverage.
We know you care about affordable quality health care for all, and are grateful for your passionate calls, letters and emails to lawmakers. The narrow vote margin on the AHCA shows that representatives in Congress heard their constituents' messages. Thank you for your advocacy and for making such a difference in this national issue.
Our work continues as this legislation now heads to the Senate. Both Republicans and Democrats are signaling the desire to work together to improve health care in the U.S.; not dismantle it. Our voices as Lutherans will be critical when we engage Senators on both sides of the aisle and urge them to guarantee access to health care for millions of Americans—especially for those who had limited access to affordable health insurance or were uninsured prior to the passage of the Affordable Care Act (ACA) in 2010. Congress must continue to hear from constituents that dismantling health care for millions of vulnerable working families does not reflect our values as a nation or as a church.
Voices of faith can, in the words of the prophet Isaiah, be repairers of the breach. (Isaiah 58:12) Let us come together in this important moment to encourage our lawmakers to serve the common good through faithful and civil dialogue.
– ELCA Advocacy