As I reflect on the birth of Jesus during this Advent season, one area of the nativity story I have increasingly become curious about is the health needs of Mary and baby Jesus. From our perspective today, we know that maternal health is intrinsically linked to the well-being of mother and child from pregnancy to birth and all the way to second birthday. It is one of the biggest worries for many expecting parents. As I think about what must have been an exciting but also frightening experience for Mary, I can't help but wonder whether Mary had these same worries when she was pregnant with baby Jesus. Did she have care—traditional or otherwise—available to her? My assumption is that even Mary, who was carrying and would give birth to God, must have worried  about the health of her baby and that of herself.
As Christians, we all know that the annunciation and birth of Jesus Christ was a miracle. Despite her circumstances, this young and poor mother was able to deliver her baby safely. Perhaps Mary didn't necessarily need maternal health care the way most of us would. After all, she was to deliver the Messiah. But for many women around the world, lack of maternal health care can mean death to them and/or their child.
On one hand, giving birth to a child is a miraculous, wholesome, life-giving occasion. On the other hand, 300,000 women continue to die every year from causes related to pregnancy and childbirth. Furthermore, more than 5 million children die each year from preventable causes. Nearly all of these deaths occur in developing countries.
In my work as policy director for international issues, I work with other faith-based partners to bring to Congress' attention some of these challenges and advocate for policy changes as called for by the wider church. Improving child and maternal health care is one of the issues on which we continue to work—particularly as we reflect on the birth of Jesus. While policy change alone is not a panacea, we can help mend areas and systems throughout the world that we know have hindered progress. It is my prayer and hope this Advent season that soon we will be able to solve the tragedy of maternal and newborn deaths.
Bless the Lord, O my soul, and do not forget all his benefits –
who forgives all your iniquity, who heals all your diseases,
who redeems your life from the Pit, who crowns you with steadfast love and mercy,
who satisfies you with good as long as you live so that your youth is renewed like the eagle's.
(Psalm 103: 2-5)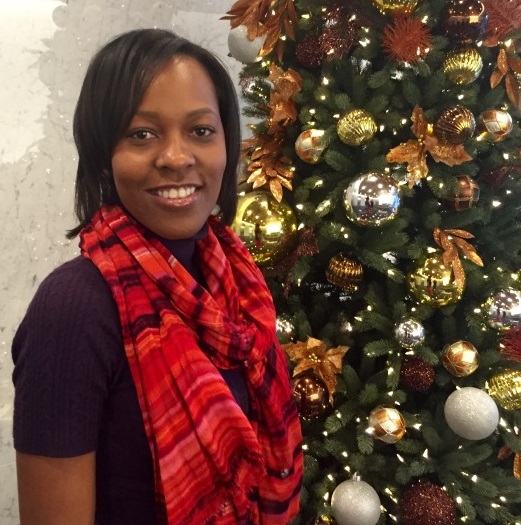 ​Patricia serves as Director for International Policy Advocacy in Washington, D.C.