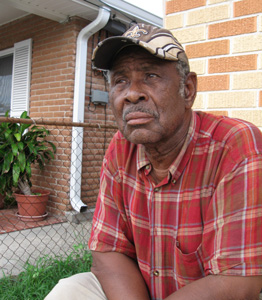 Willie Franklin hadn't been home for four years. He fled to Texas the day before Hurricane Katrina struck.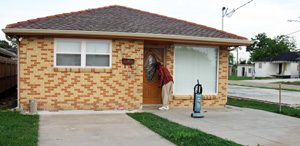 Franklin's small house is on a patch of land not far from the Clairborne levee. The levee was high enough to handle the soaring waters. It just wasn't strong enough. When the water broke through, it swallowed nearly everything in Franklin's neighborhood, the Lower Ninth Ward.
The storm was so violent that some homes were shaken off their foundations. As the water soared, people climbed into their attics. Some of them drowned there. Others climbed onto the roofs of their houses. Not far from where Franklin lives, a child slipped off the roof and drowned.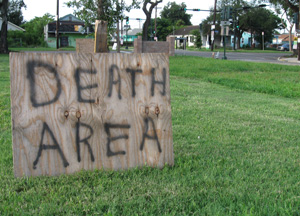 The signs of the destruction are all around Franklin's neighborhood.
He sees empty and overgrown lots where houses once stood and where families once lived. He doesn't know whether the families moved away or died in the storm.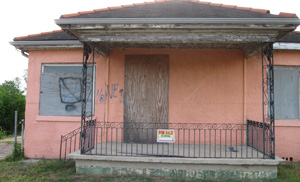 Franklin also sees boarded up houses in ruin and bearing "for sale" signs. Some are friends that are never coming back. Others would like to come back but don't have the money for repairs.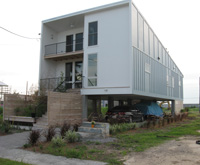 A few streets over, some homes have been rebuilt. This is one of the "earth-friendly" homes that celebrity Brad Pitt's "Make it Right" project built.  They're  also built on stilts in hopes of offering greater protection from any future floods.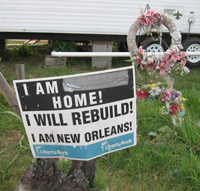 Franklin said church volunteers worked on his home. He doesn't know who they were or where they were from. He said they came from everywhere. "Different groups," he said. "They were Christian people, I know that." Everything inside had to be thrown out and gutted. Nothing was left.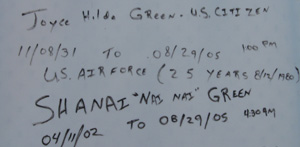 He moved back a few days ago. There's still work to be done, but he's glad to finally be back home. At night, he sits outside. Many of the people here do. They watch the tourists who drive by to see the flood damage. "We're show and tell," Franklin said. He doesn't mind. "They need to see this." On this night a white stretch limousine pulls up to a nearby yard with a handmade sign noting the deaths of two family members who died during Katrina.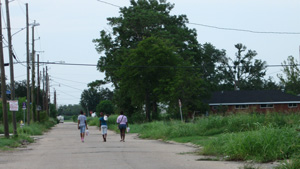 Franklin said he didn't think the neighborhood would come back after Katrina. He now sees signs of hope. One of his greatest joys is the green grass. "Everything was brown after Katrina," he said. "I'm happy just to see the grass growing again."