– Zoe Clark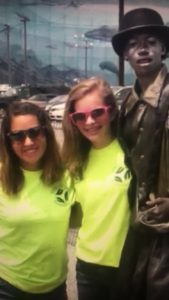 Hi, I'm Zoe and I'm 19 years old. I had the opportunity to go to two Gatherings and I am so excited to share a little bit about how the Gathering changed young adult life.
In New Orleans, I was one of the youngest participants in my group. I did not know what would await me, but I knew that it would be great. In New Orleans, the Gathering showed me that I was part of a community much larger than myself. It ignited my desire to do service and step up in leadership. When I returned home, I knew that the next time I went to a Gathering, I wanted it to be a different experience.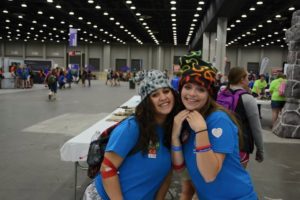 In Detroit, I was one of the oldest participants. I had a little bit more knowledge going into the event. Because of that, I felt that it was important make the Gathering an inspirational experience for others since I had already had the experience for myself. I reached out to leaders in my community. I was lucky enough to assist in leading Synod Day, where I found myself in a role that made the Gathering so different from the one I attended before.
For Houston, my third Gathering, I am helping to write the Pre-Gathering curriculum. I plan to volunteer at the Gathering as well. I always find my way back to this event, each time in a different role. My involvement with the Gathering is coming full circle, exactly as I had hoped after experiencing New Orleans.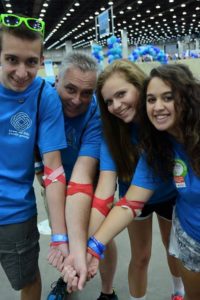 When I first heard, "Why the Gathering?" my answer immediately was, "Why not?" That's not really an answer, considering that it gives zero insight.
The Gathering sparked something inside me I did not know I had; it made me feel part of something bigger than I knew existed. The Gathering enabled me to grow in my faith, leadership, and service, along with providing me with the ways to do so.
The Gathering theme for Houston, "This Changes Everything," has never been more accurate in my life and the lives of so many who have gone, served, and experienced. It's time to see what the Gathering will ignite in you.