– Iain Chester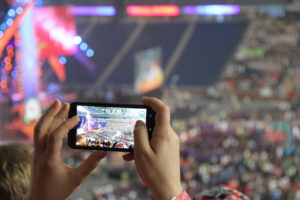 My first experience of the ELCA Youth Gathering was less than two years ago in Detroit. I learned quickly that a Gathering is unique and that there is nothing quite like worshiping in an NFL stadium filled with 30,000 people. As children's rights activist Marian Wright Edelman walked out on to the stage during worship, she summed it up perfectly saying, "You are incredible."
My role at the ELCA Youth Gathering was to help with ELCA World Hunger's Walk for Water. This interactive experience invites participants to learn more about access to clean water by following the story of someone who does not have easy access to clean water. Participants can feel what it is like to collect water by carrying a five-gallon jug of water (about 41.5 pounds when full).
Looking out at the crowd, Marian Wright Edelman challenged us saying, "With your energy we are going to transform America and make it understand that God did not make two classes of children."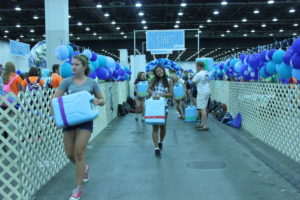 Since the Gathering, many congregations, youth groups, and high schools across the ELCA have hosted their own localized versions of ELCA World Hunger's Walk for Water. I believe that this experience, taken home by so many who came to the Gathering, has been a small part of the transformation Wright Edelman spoke about.
Congregations and youth groups have also been part of transformation through giving. Many who attended the 2015 ELCA Youth Gathering brought gifts to support ELCA World Hunger's Walk for Water. To date, over $1 million has been raised to support ELCA World Hunger water-related projects. This transformation all began at the Gathering and will continue to provide clean drinking water like spring boxes and boreholes, support for irrigation systems, education about sanitation in rural villages, and so much more.
God did not make two classes of children, some with access to clean water and others without.
As we look toward Houston and the 2018 ELCA Youth Gathering, I am excited to see the ways in which God will transform us, our world, and our understanding of one another.