by: Matthew Felbein
Hello! My name is Matthew Felbein and I am thrilled to be able to serve as one of the Gathering Hosts for the 2021 ELCA Youth Gathering in Minneapolis. This will be my second Gathering, and even though it is still about 450 days away (I might be counting already…) I couldn't be more excited!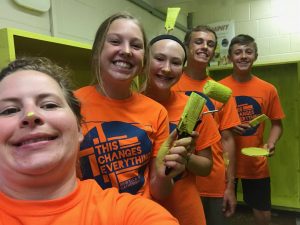 Currently, I am a junior in high school and I try to be involved in everything that I can. Music is a huge part of my life as well as my faith. I love sharing music at my church whether it's in a brass group, the high school choir, or playing the organ and piano. I'm also involved with a lot of theater and music activities and my school.
I was absolutely blown away by the 2018 Gathering in Houston. From the first night, I felt named and claimed as a child of God more than ever. Seeing thousands of people of all different backgrounds from all over the country come together for worship, service, and lots of fun was an incredible experience. Without a doubt, it was one of the best weeks of my life and it really did change everything. When I left, I knew I wanted to be able to inspire people like I had been inspired by the emcees, speakers, musicians, and volunteers at the Gathering, and I am so blessed to have this new opportunity!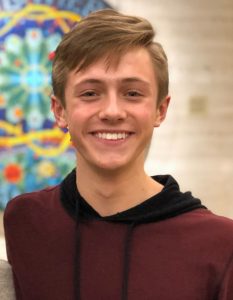 I can't wait to see how God's boundless love fills us in Minneapolis in 2021. See you then!