– Jessica Noonan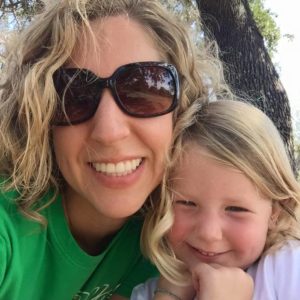 Hey y'all, my name is Jessica Noonan. I will be the Service Learning Team Leader for the 2018 ELCA Youth Gathering. I will oversee the development and execution of Service Learning for all students and adult leaders coming to Houston. In 2012, I also served in this role in New Orleans. It is definitely a privilege and an honor to be a part of this holy work.
Listening is a huge part of the work we do from the very beginning—listening to churches, listening to leaders, and listening to organizations doing amazing work in big and small ways in every part of the city. We need to hear what God is already doing through awesome people and organizations, so that we can join them in the journey. God is working all over the city of Houston in some pretty incredible ways.
A little bit about me: I live just west of Houston with my husband, three kids, dog, cat, and hamster. My everyday job is as a Director of Children's Ministry. This is where I get to work with families from birth to fifth grade and walk with parents and families through faith journeys. Life is pretty full, but when I get a chance, I love to read all types of books, dance with my girls in the living room, take a nice walk, and spend time art journaling. I am looking forward to seeing all of you in Houston in 2018!