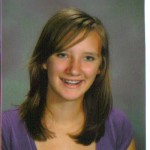 UPDATE: Stop to help people  in Peoria, Ill., featured in newspaper there.
First stop: Peoria, Ill.
Busses filled with more than 450 ELCA teens and adults are rolling out of northeastern Minnesota today. They're headed to the 2009 ELCA Youth Gathering in New Orleans to help in Hurricane Katrina recovery efforts.
On their way down, they're spending time in Peoria and Memphis to help people there, too. What follows is the story I wrote about these teens in December. You're welcome to leave them a note in the comments section below. (more…)