– Judi Quesonova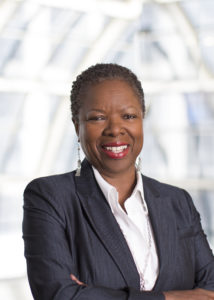 As an ambassador for the city of Houston, I want to welcome the ELCA Youth Gathering in June of 2018. As I began working with the ELCA staff in preparation for bringing the Gathering to Houston, I traveled to New Orleans for a day in 2012 to see what it was all about.  The excitement and spirit of the kids were contagious.  I then knew this would be an amazing experience in Houston. Working with Molly, Donna, and the rest of the staff has been a wonderful experience for me, and I feel very much a part of the team.
I am excited that over 30,000 youth will be coming to Houston to see what I love so much about the city: the Museum of Natural Science, the zoo, Buffalo Soldier Museum, free concerts at Miller Outdoor Theatre… and that's just a tidbit.  Oh, and I do love to eat: barbeque, Tex-Mex, Asian, Mexican… you can get it all.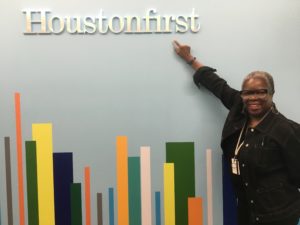 I am not just excited about what you can see and do. I am also excited about what you are going to leave here, the communities you will help, and the lives you will change.
When I heard the theme for Houston, "This Changes Everything," your presence in the city will do just that.
See you soon!
Judi Quesonova is the Vice President of Client Services for the Greater Houston Convention and Visitors Bureau.