–

Ben

Remmert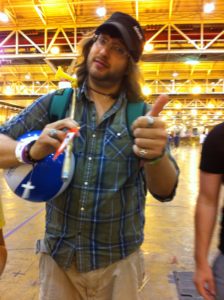 I am Ben Remmert and I am serving on the Community Life Team for the 2018 Youth Gathering in Houston. This is my first time serving on a leadership team for a Gathering, but I have brought youth to the previous two in Detroit (2015) and in New Orleans (2012). As a Houstonian, I am very excited for all of y'all as you begin your journey and also discovering the rich history and diversity of Houston.
I believe that the Gathering is an integral place for faith development for our youth. I also believe that the 2018 Youth Gathering will change lives in a way that will make the church grow in new and dynamic ways.
I first experienced the Gathering as a youth ministry intern for the Texas Louisiana Gulf Coast Synod in New Orleans. Working alongside the Service Life Team (with only nine hours of sleep for the week), I had the privilege of accompanying youth and adults. They encountered the local community in new ways and discovered their calls as servant leaders in the church. I discovered my call as a minister of Word and Service from the Gathering.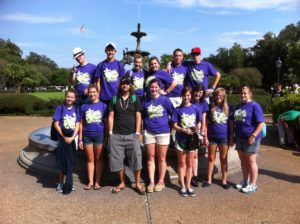 I am passionate about raising youth as leaders of the church and the community. I live out this passion where I currently serve as the Director of Youth and Family Ministries at Christ the King Lutheran in Rice Village. I've lived in Houston for 26 years and I am always discovering new restaurants and events. I am celebrating my first year of marriage with my wife, Lindsay, and our two dogs Lou and Blue. On my days of Sabbath, I enjoy mountain biking trails, collecting comic books, catching up on movies, and finding new hole in the wall places for the best chicken fried steak.
I am excited to see y'all in 2018!