– Ben Bernstein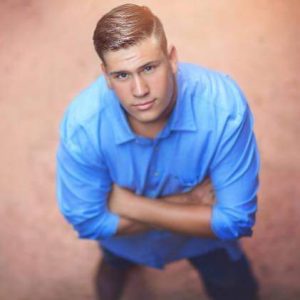 Hello ELCA, my name is Ben Bernstein. This will be my second Gathering and I am ecstatic to experience this one as an emcee. I felt that God called me to apply to be emcee because I felt that God wanted me to use my voice within this church. God has blessed me in so many different ways since I have been named one of the emcees. With only two months approaching before the Youth Gathering, my excitement levels are going through the roof.
My life was changed through the 2015 ELCA Gathering in Detroit. I can't begin to describe the feeling of worshiping our awesome God alongside over 30,000 different siblings in Christ. In those moments, I was able to see that I was not alone in this journey of faith. My fellow Lutheran youth on the other side of the country were experiencing the same high school struggles as I was.
People in our church are passionate about the Gathering. I have had the honor of seeing God at work through so many different people within our church to allow the Gathering to be a success. The ELCA understands that this Gathering of over 30,000 youth from all across the denomination can impact the community of Houston in so many positive ways. I am excited to see how the Spirit of God can lead us together this summer to impact lives in the city of Houston. God has given us youth the ability to change everything.  My hopes and prayers for those who experience this Gathering is that they will take what they learn in Houston and use it in their very own communities.
Looking forward to seeing you all there!