– Kinda Makini
Blessings from me to you!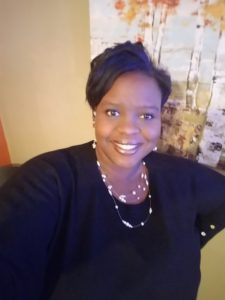 My name is Kinda Makini. I am honored to serve as the Team Leader for the Multicultural Youth Leadership Event (MYLE) for 2018. Through MYLE, we live to empower young people of color and those whose primary language is other than English.
At MYLE, our hope is for everyone attending to embrace their story as a part of God's story to move towards healing and wholeness as transformational leaders in the world.
At the Gathering in Detroit, I served as a Co-Team Leader and Project Manager for Service Learning. Serving on the ELCA Gathering team transformed my life to love and tackle God's work through accompanying our young people.
I live in Detroit, Michigan with my precious little one; Kay'Lei Ella. I am the Executive Director of Inner City Youth Group, whose mission is to serve youth between the ages of five to 24. My hobbies are sewing, playing Candy Crush, exercising, bowling, and most of all, enjoying time with family.