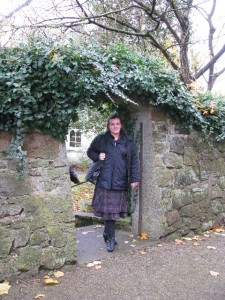 With Hurricane Katrina barreling toward New Orleans, 13-year-old Maria Sepas threw her most cherished possessions into a suitcase.
A miniature guitar from a grandmother in Germany. Photos from every vacation. Children's books by Lemony Snicket  titled "A Series of Unfortunate Events."
Her family's vehicle was full, so the suitcase was left behind. Maria placed it on top of the pool table "just in case" flood waters came that high.
When the levees broke, water gushed through the city streets, drowning hundreds of residents. At Serpas' house, the water rose quickly over the pool table up to the ceiling and over the roof.
That was four years ago. Serpas' family and house are still on the mend. Their spirits are lifted, though, knowing that 37,000 Lutherans will be in New Orleans soon for the July 22-26 ELCA Youth Gathering.
Serpas is anxious to share the city's culture, history, art and music with other teens of faith. She's grateful so many are willing to span out across the city to help with Katrina recovery efforts.
"It's unbelievable," said Serpas, a member of Gethsemane Lutheran Church, Chalmette.
Part of her emotional healing from Katrina's devastation has come through writing poetry. The one that follows — "The Calm Before the Storm"  — is a reflection about her life in those few moments before Katrina struck.
What calm?
I see no calm?
I hear, smell, taste,
Feel, know, possess,
No calm,
As I leave behind all I have and love,
Everything that I know.
What can tranquility be?
With nothing but building tension,
Inside,
Inside your heart,
Inside your soul,
To stop,
And turn around,
To take a look at my life,
Remember all that I have overcome.
And all that has overcome me.
Perhaps there is tranquility,
In looking back at the past,
Pondering,
Forgetting the long journey ahead,
And taking one last look,
As I finally find,
The calm before the storm.