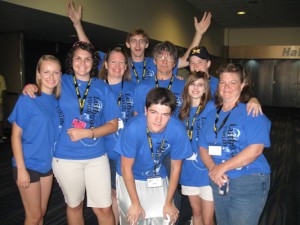 Volunteers from Holy Comforter Lutheran Church, an ELCA congregation in Kingwood, Texas, are among the 300 people gathering for worship in the New Orleans Convention Center this morning.
The volunteers, known as servant compansion, are spearheading the dozens of projects that ELCA youths are undertaking to help locals with Hurricane Katrina recovery. The overall outreach is known as Servant Life.
Some 37,000 ELCA adults and youths are expected at the Youth Gathering that begins tomorrow evening.