One of the ways to express the values of the Gathering is through giving.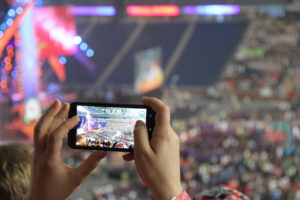 Giving can change everything.
There are multiple ways to give an offering: in-kind, Sunday morning, and a special offering. Get to know the organizations that will be in relationship through the stewardship of the Gathering.
In-Kind Offering: Blast Off for Books
Lifting up literacy in the Houston area will be part of the Service Learning experience. The Houston Independent School District estimates that 74% of the students in the district come from families who struggle to provide books for their children. New or lightly used books from the Amazon Wish List and this flyer will be accepted. Gathering participants can bring books with them, or they can be shipped to:
Faith Lutheran Church
Blast Off for Books
4600 Bellaire Blvd
Bellaire, TX 77401
Sunday Morning Offering: Local, National, and Global
Local: Texas Louisiana Gulf Coast Synod
One third of the Sunday morning offering will go to the hosts of the Gathering, the Texas Louisiana Gulf Coast Synod, also hosts to the 2009 and 2012 New Orleans Gatherings.
National: Prison Congregations of America
Another third of the Sunday morning offering will go to Prison Congregations of America, an ecumenical organization that establishes worshiping communities in prisons across the country. The worshiping community is both financially supported by churches on the outside and by visiting the community as worship guests.
Global: Global New Starts
From Houston to around the world, the Lutheran church is bringing people together in faithful community. One third of the Sunday morning offering recognizes that God's work not only happens in the United States, but also all over the world.
Special Offering: Global Farm Challenge
The Gathering will be partnering with ELCA World Hunger for the Global Farm Challenge. Many youth groups will raise funds before the Gathering in June and many will bring their offerings when they get to Houston. This offering is so special that at the Interactive Learning Space in the NRG Center, youth and young adult leaders can engage in an experience that will immerse them in the experience of what it's like to be a farmer in different parts of the world.
Thank you in advance for all that you do and for all that you will bring to the Gathering!