by: Amy Wagner
The ELCA Youth Gathering offers a great way for congregations to be a part of the larger church. The Gathering can be quite a financial and faith commitment on the part of the congregation as well as the family, but I strongly believe this event belongs on the timeline of each person's faith journey. With a solid plan in place, collecting the funding for this experience can be both faith-filled and joyful. 
Set a budget and have a plan
Start with a budget. What can the church budget cover? What will you ask families to pay? Know your goals, jot down ideas on how fundraising will play a part in the preparation of this experience and enjoy the process. I appreciate fundraising opportunities where the young people were able to share about why mountaintop weeks like these are important points in their faith journey.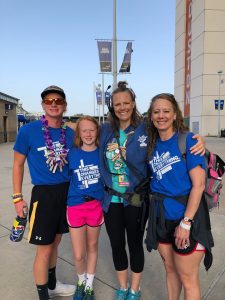 Have a goal, now what?
Great, you know how much you hope to raise from now until the Gathering. How do you raise money? In one word, ask. Mike Ward has a fabulous resource called the $10,000 Car Wash on MartinsList.org that changed the way I look at fundraising. Martin's List is a database of original member-created resources for adults who work with young people and is included in your ELCA Network membership. He believes that through fundraisers, you are providing an opportunity for your entire congregation to be part of passing faith on to young people.
Fundraisers can also bond the group together through working for the common goal of sharing the story of why this event is an important part of the ministry and how it impacts the lives of the participants.
Butter Braids, Car Washes, Dinners, Flamingos, Oh My…
Be sure to check your congregation's policy for fundraising; but there are many great and fun ways to raise money with endless lists on the Internet; like this one, or this one. You can do everything from butter braids to dinners to Dodgeball Tournaments to flamingoes. 
Another way to raise money is by creating opportunities for ongoing relationships when asking for support. This can be through a "Stock Sale" or similarly a bulletin board of envelopes marked with set dollar amounts stuffed with information about trip participants. In a sense you are creating built-in relational prayer partners. Donors not only get to give financially but they also get to know and pray for the participants by name leading up to, during and following the trip. You can get the details of the basic setup of these with a simple Google search. 
Thank Donors
Be sure to thank all of the people that helped get your group to the Gathering. This can be done with handwritten Thank You notes before you leave, postcards on the trip, specialized text messages with a photo during the week and/or a special dinner after your group as returned and so much more. There are many great ways to tell the impact of the experience to let them know how they made this life-changing week possible.