One of the questions churches ask is: what does the church need to know so as not to have problems with copyright? It is an important question and it is a complicated one, too. Churches often print or display content for education, to inform the congregation of events, and as an aid in worship. When they do, if any of that information is under copyright, the church may be liable for copyright infringement. While this might not seem like a big issue, and while it may be very unlikely that a church will ever get caught and punished for that infringement, the fines are huge, and the consequences are real.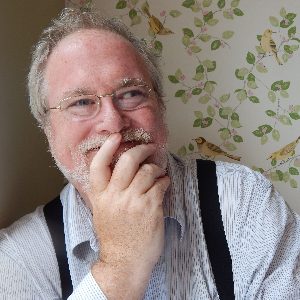 For churches with questions about how to comply with copyright law, Augsburg Fortress has an archived webinar on copyright: Churches and Copyright: How to be a weekend publisher without going to prison. The webinar, presented by Augsburg Fortress' Copyright Specialist Michael Moore (pictured), takes about an hour, and deals with copyrights, licenses, and the rights and responsibilities of churches when it comes to how to license content the church would like to use, but which is under copyright.
The webinar is available on demand at www.afwebinars.org under the heading "Youth and Adult On Demand" or directly here. Select "register now" and enter your information then select "view" to take you to the webinar. Happy viewing!