Today's post was written by Denise Rector, a PhD student at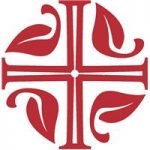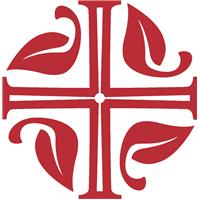 the  Lutheran School of Theology at Chicago focusing on womanist theology, race, and history. Denise was a member of the Liturgy Working Group for  All Creation Sings  and author of this lament. *
"Lamenting Racism" in All Creation Sings offers an entry point to the complexities of racism, making space to consider and mourn the effects of racism. 
Why lament? 
Why a lament, as opposed to a prayer or litany? This lament is intended as an action that acknowledges what has been broken in our relationship with our neighbor – the neighbor that we as the ELCA are called to love as we love ourselves. Specifically this lament is a way to recognize points of brokenness in the relationship between the ELCA and African Americans. 
However, even after lamenting, there is still work to do. The other theological work of lament is that it invites contemplation of confession and forgiveness, reparation, and reconciliation. As members of the ELCA, we can lament racial inequity as a reflection of a societal problem, and then work to make the church and society more equitable. We are freed in Christ to serve our neighbor by actively remediating inequity.  
Using this lament 
Please include this prayer in your worship planning. You may want to add it to worship during Black History Month or for the commemoration of the Emanuel Nine (June 17), or in vigils or healing services. But please know that this lament is not limited to a certain commemoration, church season, type of worship service, or time of year.  
This lament can be a way to begin: 
Bible studies
Book club discussions
Adult education hour
Online events
Staff meetings
The most obvious connection may be to use this lament in situations that deal with racial or racist themes. But in reality, race – even White race – is always an issue. Therefore this lament can be used any time, for many various purposes. Be creative! You could: 
Use as

 part of a personal prayer or meditation practice, changing the "we" to "I"

 

Focus on the prayer during a national time of ethnic recognition/celebration (

African Descent; American Indian and Alaska Native; Indigenous Peoples within Canada; Arab and Middle Eastern; Asian and Pacific Islander; and Latinx community 

Heritage months)

 

Lead a discussion / plan a lesson about the lament for confirmation, adult education, etc.

 
The very word "racism" engenders emotional response. And that's OK. Some people are more comfortable than others in talking about race. Consider how some of the above could work for you or in your congregation to begin hard but necessary conversations. 
*sections adapted from Rector, Denise, The Gift of Lament: Moving from Diversity to Racial Equity in the ELCA, M.Div thesis, Wartburg Theological Seminary, 2018.
To learn more about All Creation Sings, visit www.augsburgfortress.org/AllCreationSings.