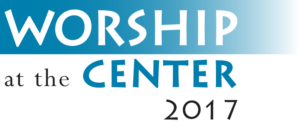 Worship at the Center events give you the opportunity to explore topics and rites of worship in the church through worship, presentations and workshops. They are designed for pastors, musicians, worship teams and anyone else interested in vibrant worship in their communities.
Mark your calendars for:
Worship at the Center: Engaging Worship and Culture, Feb. 19-21, 2017, Santa Monica, California
and:
Worship at the Center: Exploring the Occasional Services, April 30-May 2, 2017, New Haven, Connecticut
Registration is $40 per person with a maximum of $100 per congregation.
More information is available on the ELCA Worship Facebook page under "Upcoming Events." (https://www.facebook.com/elcaworship/)