Brooke De Jong is the author of this post and the Program Assistant for Hunger Education with ELCA World Hunger. Previous to this position she worked managing grants from the Department of Housing and Urban Development (HUD) for a housing agency in Chicago, IL. 
The work towards economic and racial justice has never been easy. Making long-term sustainable and transformative changes is even harder. This is especially true in the areas of housing and homelessness. According to the latest Department of Housing and Urban Development (HUD) data collected in January 2019, Chicago alone had 5,290 people without homes. But what is more concerning is that 1,026 or 19% of persons without homes in Chicago were white but 4,674 or 88% persons without homes in Chicago were people of color.
As we emerged from the holidays and rolled into the new year, news broke that HUD is proposing to repeal a 2015 fair housing rule, or the Affirmatively Furthering Fair Housing (AFFH) rule, that could make this disparity worse.
What is the proposed change and why does it matter?
The proposal to repeal of the 2015 AFFH rule repeals a definition of fair housing that actively sought to reverse the effects of housing segregation and changes the definition of fair housing to "advancing fair housing choice within the program participant's control or influence." Under Secretary Ben Carson, HUD would now define fair housing as the ability to choose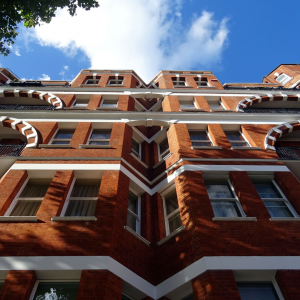 one's housing and end proactive measures that sought to reverse the effects of housing segregation. Without the proper tools, training and financial support, many communities will not be able to continue the hard but important work towards ending housing segregation.
Housing segregation is a serious problem in the United States. In short, where someone lives is important. Where someone lives determines the quality of education, jobs, medical care, access to supportive services, food quality and more. Ultimately where some lives can impact a person's ability to thrive. In segregated communities, like that of Chicago, often what happens is a concentration of the above items in more white and affluent areas and a decreased density of these crucial services in areas that have higher rates of poverty and large populations of people of color. Housing segregation has many devastating effects but the most sinister is the ability of housing segregation to create a never-ending cycle of poverty. If we  are serious about our mission to create a just world where all are fed, ending housing segregation is an important piece of the puzzle.
What is the "Affirmatively Furthering Fair Housing" Rule?
Let's start first with what a rule is, why we have them and how they come about. Rules are created and used by United States government agencies, like HUD, to help staff and related programs effectively interpret and implement laws passed by congress. Often, laws passed by Congress leave a lot of room for the agency to determine how to put a law into practice. So, rules are created to guide the work of the agency, evaluate its grant programs and to prioritize spending.
In the case of the AFFH rule, the US Congress has passed several laws that govern how HUD does its work and spends its money. All of these major laws contain language directing HUD to prevent discrimination in its housing programs and create programs that actively implement fair housing practices. While the laws are clear that housing discrimination is illegal, it is not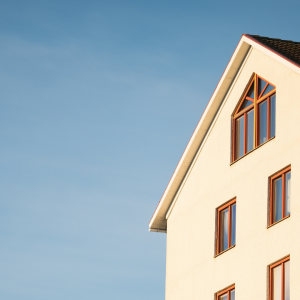 clear from these laws how HUD is supposed to go about developing fair housing programs. Therefore, it is up to every administration and HUD secretary to define what these affirmative sections of our housing laws look like in practice.
In the case of the 2015 AFFH rule implemented by then-HUD Secretary Julian Castro and the Obama administration, this looked like taking proactive steps to reverse the effects of decades of housing segregation created by redlining, discriminatory and predatory mortgage lending practices, and community disinvestment. This involved defining fair housing as:
taking meaningful actions that, taken together, address significant disparities in housing needs and in access to opportunity, replacing segregated living patterns with truly integrated and balanced living patterns, transforming racially and ethnically concentrated areas of poverty into areas of opportunity, and fostering and maintaining compliance with civil rights and fair housing laws creating new sophisticated mapping and data tools for communities requiring extensive reporting on systemic housing segregation.
When this definition went into effect in 2015 as part of the AFFH rule, HUD had a new mandate: create new mapping tools and training programs to help communities understand the effects of systemic segregation and begin evaluating grant programs based on how effective they were at reversing systemic segregation. Communities and housing authorities that did well were awarded more money and others who failed to meet the new standards would see their funding cut or the program would find themselves under HUD monitoring.
Why would HUD propose this change?
HUD is proposing this change because it says, among other things, the 2015 rule is too burdensome on communities and programs.
As a former HUD grants administrator, I can see why HUD might be choosing to repeal such a complex rule. Because the thought of a regulation change still makes me feel a deep sense of dread. It is difficult to convey the amount of work and stress that comes with managing HUD grants. But I think it is important to try in order to better grasp and evaluate HUD's stated reasoning for this rule change.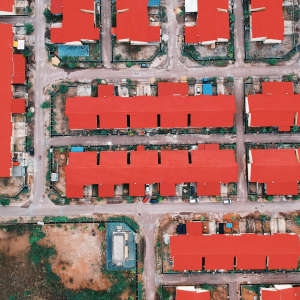 Many housing agencies administering HUD programs and funding, including the one worked at, are greatly understaffed and underfunded. As the grants manager, it is your responsibility to know HUD rules and regulations inside and out and make sure staff are following them. The bills and regulations that govern a single type of HUD funding can number into the thousands of pages. A violation of those regulations can result in loss of funding and mass eviction of those your agency serves.
Changes in how data is collected and how HUD defines different terms, both of which are part of this proposed rule change, can affect your ability to house people. In short, working on HUD grants and implementing rule changes means the lives of the most vulnerable depend on you doing your job well. That is a heavy burden that many grant administrators and other HUD program administrators carry.
Nevertheless, this burden is one I often carried with pride. The work my agency did to provide housing and supportive services to the most vulnerable populations in Chicago, was a direct result of the funding I was able to secure and manage. HUD rules like the AFFH rule, which it is proposing to repeal, made sure we were making long-term transformative and sustainable changes in the communities we served. That made a difference to me when I was up until 2 am trying to make grant submission deadlines.
In Summary
It is true the 2015 rule did place a heavy burden on HUD programs and administrators. Many programs reported to HUD that the current AFFH process required lengthy report submissions ranging from 200 to 800 pages. Many communities also had to hire outside contractors and spend vital funds on the completion of these reports. It is important and right that HUD should listen to their feedback.
However, HUD also needs to take a look at themselves. HUD never completed the mapping tools and training it promised these communities. These mapping tools and training would have been vital to the success of the 2015 AFFH rule.
So, if something is not working or is difficult and you have not made the proper investment, you don't throw the baby out with the bathwater. In other words, despite some of the failures and difficulties of this 2015 AFFH rule, HUD should not ignore or give up on its mandate to make a positive impact on communities in the realm of fair housing and housing segregation. And HUD certainly should not give up on this mandate because it failed to provide the adequate funding and support these communities and programs needed.