Brooke De Jong is the Program Assistant for Hunger Education with ELCA World Hunger. Previous to this position she worked managing grants from the Department of Housing and Urban Development (HUD) for a housing agency in Chicago, IL. 
When it comes to responding to homelessness in our congregations, often there is a will but not a way. We would help if we only knew how to do it safely, if we could guarantee that our money was not going to support an addiction, if we had more time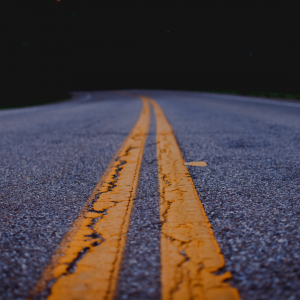 to understand best practices and so on. Fear causes us to freeze and walk or drive past the neighbor in need on our everyday Jericho roads. We all have been the Priest and the Levite when we wanted to be the Good Samaritan. And sometimes we have been the person victimized on the hazardous road, waiting for our Good Samaritan.
However, many congregations do great work. They support shelters, make kits with important items such as clean socks and personal care products, act as warming shelters in the winter and more. Some even actively advocate for fair housing and oppose laws that criminalize poverty. Some of us have even made personal care kits or stood on a picket line – but still drive past the person with the cardboard sign standing on the median.
We all walk different Jericho roads every day seeing or not seeing and responding to or not responding to our neighbors without homes. Sometimes we are the Priest and the Levite and the Good Samaritan all in one day or even in a span of a few hours. This is what it means to be human and in need of God's grace.
But just because we are afraid and in daily need of God's grace, we should not forget our baptismal calling and duty as citizens. The ELCA social statement on Church and Society says we are daily called to be "[. . .] wise and active citizens. [. . .] Along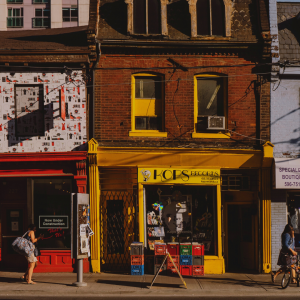 with all citizens, Christians have the responsibility to defend human rights and to work for freedom, justice, peace, environmental well-being, and good order in public life. They are to recognize the vital role of law in protecting life and liberty and in upholding the common good."
Our neighbors without homes are in need of our actions as wise and active citizens.
The Department of Housing and Urban Development (HUD) in January proposed a new rule that would weaken oversight and national data collection on fair housing projects. This rule change would disproportionately affect low-income communities of color. Under the proposed rule change the Affirmatively Furthering Fair Housing Rule (AFFH) that was first designed to help communities promote diversity and inclusivity under the 1968 Fair Housing Act and take proactive steps to reverse the effects of housing segregation would be rendered almost completely ineffectual.
Read more about the AFFH Rule here.
To join with others in opposing this rule change, check out the ELCA Advocacy Action Alert here.