Gina Tonn
​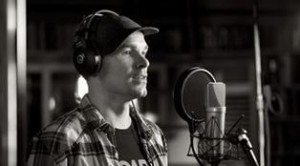 We all know music feeds the soul, but music can also help feed the hungry. Last year, musician and songwriter ​Jonathan Rundman donated a portion of the proceeds from his PledgeMusic campaign to ELCA World Hunger.  This year, Christian rap and hip hop artist AGAPE* (aka Dave Scherer) is also pledging 10% of proceeds from pre-orders of his new album to ELCA World Hunger.  Visit AGAPE* on PledgeMusic to watch a video about the album, get some great new music and support the work of ELCA World Hunger!
AGAPE* went on the road with fellow artists Rachel Kurtz and Lost And Found for the "100 Wells Tour" following the 2012 ELCA Youth Gathering. He talks about his commitment to raising awareness about water access issues as well as his support for ELCA World Hunger in a blog post featured on his website. He says, "The reason I chose ELCA World Hunger is because they don't solve problems for communities, they allow the community to come up with their own solution to this crisis." As excitement builds toward the next ELCA Youth Gathering this summer, ELCA World Hunger continues to be committed to partnering with communities around the world to solve issues of water access through your gifts and participation during ELCA World Hunger's Walk for Water.
AGAPE* brings the word of God to his listeners through relational ministry called "Hip Hop Outreach." His work doesn't stop with the music. In addition to performing on stages across the US and in eight different countries, AGAPE* is co-founder of JUMP (Joint Urban Ministries in Praise), a program for urban youth. He's also the founder of AMP (All Metro Praise), a youth-led worship service in the Minneapolis-St. Paul metro area. To learn more about the music and mission of AGAPE*, visitwww.hiphopoutreach.com. ​​​