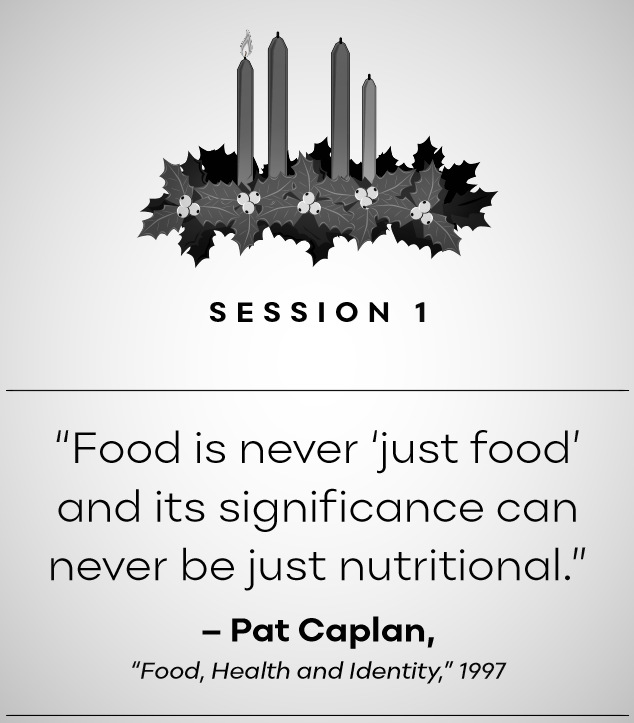 Alppha Banda, Irene Banda, Kristina Stephano, Dorothy Ngamira and Martha Kamphata all have children attending the Chibothel Lutheran Nursery School, operated by the Evangelical Lutheran Church in Malawi. This school has 42 students and, with support from ELCA World Hunger, is the base for a feeding center for children.
Every school day, Alppha, Kristina, Dorothy, Irene and Martha show up as volunteers to cook for nearly 70 children aged 6 months to 5 years who travel to Chibothel from the surrounding 10 villages. Pooling resources, the women prepare food that has been donated, cup by cup, from the families of the children.
Whether it's daily meals of sustenance or occasional feasts of celebration, there is something special, something intrinsically communal about preparing a meal. In the 1987 film "Babette's Feast," the title character is a French refugee as a live-in maid and cook for two sisters. Dutifully, she prepares their austere, simple meals day-in and day-out, until one day, Babette learns she has won a lottery, making her a wealthy woman. In celebration of her newfound fortune and in thanks to her two hostesses, she prepares an elaborate meal featuring the complex and sophisticated dishes of her native French cuisine. The meal itself is almost comical, as the modest diners nervously try turtle soup, quail and caviar.
The meal is the climax of the film, but the story is as much about the preparation as the eating. Gathering the ingredients requires substantial planning and expense, including arranging for shipments of meats and cheeses from Paris. Babette has labored in the sisters' kitchen for months, but the work she puts into preparing the feast is different. It is a performance of art, a labor of love and a pouring out of herself. Each dish reflects an aspect of the life she left behind and an element of her history that she will share with the dinner guests.
To prepare a meal is to conjure elements of our own selves and our history of family recipes and cultural tastes and to share these in the creation of something new — a new table, a new experience for guests. It is to invite them into our past, to experience our memories of family dinners from years gone by, and into our present, to see part of who we are. Sharing a meal is sharing a piece of our stories as a gift to others.
For the fictional character Babette, the meal is an invitation into her past and an expression of love and welcome to the other characters in the film. For the women of Chibothel Lutheran Nursery School, the pooling of ingredients from across the community and the careful preparation of the students' repast is a witness to the love for and support of the students. As Dorothy describes it, "Each and every child here is everyone's child through the bond of love."
For many of us, Babette's feast is a luxury we cannot afford. Juggling unpredictable work schedules and limited finances often means family dinners are more functional than formal. Without access to the food we want, we must use what we have — or what we are given. Meals eaten in the many households facing food insecurity may  meet caloric needs, but they often leave other needs unfulfilled — the need for self-expression through cooking, the need to share and to share in our own history, and the need to pass on our traditions.
The privilege of making meaningful choices about our food is one way hunger affects more than just nutrition. Without adequate access to food, we lose a key avenue for sharing part of our history and our story. On the other hand, by supporting ministries to end hunger with an eye toward the importance of food as a symbol of our history and community, we can create opportunities for real feasting.
The women at Chibothel Lutheran Nursery School know this. Their morning routine meets the nutritional needs of the children, but as anthropologist Pat Caplan points out, "food is never 'just food.'" The meals at the nursery school are a symbol of the care, love and concern of the community for its youngest members. The promise of God for the day when we will all feast together at the banquet is more than a promise of adequate nutrition. It is a promise of a time when God will reconcile our stories, our histories and our communities together.
As we anticipate the coming of the Christ-child this season, with all the opportunities it carries for preparing food together, we look forward to this day, preparing family recipes, mixing familiar ingredients, and plating dishes for a meal whose "significance can never just be nutritional."
Questions for reflection:
What types of food or meals bring up special memories for you? How do they reflect part of your "story"?
What other needs — besides nutrition — can meals shared with others help fulfill?
How can ministries responding to hunger address needs beyond physical hunger?
Prayer
Gracious God,
in your loving care, you bring forth good things from the earth to sustain and nourish your people. We give you thanks for these gifts and for the community that you gather to feast together this season. Open our hearts to our neighbors facing hunger that we may with love remember both those at the table and those absent from it. Preserve us and accompany us this Advent season as we await with eager anticipation the salvation of the world.
In your name,
Amen.
Learn
To download this entire study, or to see some of our other congregational resources, please visit www.elca.org/Resources/ELCA-World-Hunger.
Give
Gifts to ELCA World Hunger are acts of love towards our neighbors living with hunger and poverty both here and around the world. Together, we are creatively and courageously working toward a just world where all are fed.
Connect
Sign up here and receive news, information and the latest resources from ELCA World Hunger.