Jocelyn Breeland, Sunnyvale, CA
Warm-up Question
What stresses you out?
Healthy in Mind and Spirit
October 10 was World Mental Health Day, sponsored by the World Health Organization to raise awareness of mental health issues around the world and mobilize efforts in support of mental health. Millions of Americans are affected by mental illnesses every year. 
Mental illness among young people is particularly concerning. Suicide is now the second leading cause of death among Americans 10-34 years old. A 2018 Pew Research Center study found that 70% of teens reported signs of depression among their peers.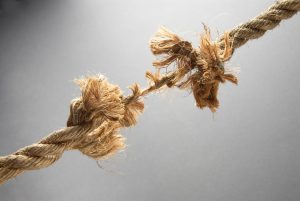 The teen years are stressful for many reasons, including a desire for greater autonomy, pressure to conform with peers, increased access to and use of technology, and exploration of sexual identity. The COVID-19 pandemic has only increased these stress factors. Many young people are physically isolated from their peers, dealing with family financial anxiety due to lost employment, or engaging in difficult (but necessary) conversations brought on by the national reckoning with race and lack of equity.
One goal of mental health organizations is to destigmatize mental illness, to remove the barrier of shame which keeps many from seeking treatment. Mental illness is not a personal failing; it is a medical condition for which there are effective medications and other treatments. In one awareness effort, celebrities such as Selena Gomez, Brad Pitt, Gabrielle Union, Katy Perry, Jay Z, and Mindy Kaling  took to social media to share their mental health challenges and their decisions to seek help. Their message is clear: You are not alone.
Another goal of Mental Health Day is to raise awareness of national and local mental health resources. Young people who think they might need help can start by discussing their feelings with their parents, another trusted adult, or a health care professional. If none of these is an option, here are some places to get help:
Note:  If you or someone you know is in an emergency, call National Suicide Prevention Lifeline 800.273.TALK (8255) or 911 immediately.
National Alliance on Mental Illness (NAMI) HelpLine 800.950.NAMI (6264)
The Society for Adolescent Mental Health website includes a list of online resources, websites, apps and guides here.
Discussion Questions
Which of the stress factors noted most affects you right now?  Why?
Is there a stress factor not mentioned with which you find it hard to deal?
Stress is often associated with a sense that one has lost control.  How has COVID affected your sense of control?  What might you do to feel more in control–or at least lower your anxiety when there are circumstances beyond your control?
What ways to reduce the stress do you find most helpful (for example, regular exercise or prayer)?
Twenty-first Sunday after Pentecost/ Reformation Sunday
John 8:31-36  (Reformation)
Matthew 22:34-46  (Pentecost 21)
(Text links are to Oremus Bible Browser. Oremus Bible Browser is not affiliated with or supported by the Evangelical Lutheran Church in America. You can find the calendar of readings for Year A at Lectionary Readings.)
For lectionary humor and insight, check the weekly comic Agnus Day.
Gospel Reflection
What is the greatest commandment?  Jesus stands before the Sadducees and Pharisees as the wisest and most patient teacher, explaining something which should be obvious to men who have dedicated their lives to studying God's word.   Of course, Jesus knows they are not really on a quest for insight. They're trying to trick him into exposing himself as an imposter.
Jesus' answer to their question is perfect. The greatest commandment is "Love the Lord your God with all your heart and with all your soul and with all your mind." Love for God is the guiding principle for all believers. This establishes our relationship to God. The second, "Love your neighbor as yourself," shows how we respond to God's love in all aspects of our lives. 
Our instruction is pretty simple: love God and share that love in relationships with others. Keep these two commandments and obedience to the other commandments follows naturally. 
Reformation Sunday is this week, a time to consider the message of Martin Luther's Ninety-Five Theses (Disputation on the Power and Efficacy of Indulgences). Luther argues that God's favor is not something that we can earn or purchase. Like Jesus, Luther focuses on our relationship to God. We are loved and, therefore, we respond with love.  Obedience does not put God in our debt; it is what we offer to God out of gratitude for what we have first received. The good news of this day is that salvation does not depend on how much money we have, what we eat, what we wear—or even how perfectly we keep the commandments. It comes from a right relationship with God. Yet, having received the gift of God's care, it is our joy to love God and neighbor.  Jesus is our guide, the light and the way.
Discussion Questions
Of the Ten Commandments (Exodus 20:2-17 and Deuteronomy 5:6-17) which is the hardest for you to follow. Why?
Many have said that the commands to love god and neighbor are not so much two different commandments as two sides of the same coin.  What does that mean?  Do you think it is possible to love God without loving one's neighbor….to love the neighbor without loving God?
What is the difference between being obedient out of a sense of duty or hope of reward and honoring the commandments out of gratitude for God's love?
Jesus is clear about what he regards as the greatest commandments.  Do you think most Christians act as if those these are the greatest commandments?  If not, what do you think they regard as the signs of a faithful Christian?
In verses 41 – 46, what is the meaning of the series of questions Jesus asks the Pharisees?
Activity Suggestions
Together, make a list of ways you – individually or as a group – can support mental wellness. What can you do to help yourself or others relieve stress? How can you establish meaningful connections in the COVID-19 era?
Make plans so that each member of the group can initiate one of these ideas in the next week. 
Next week, compare notes. What went well? What activities would you like to make ongoing projects?
Closing Prayer
Merciful God, thank you for sending your son, Jesus, to show us your love and to teach us how to share your love in our world. Be with us as we learn and grow.  Give us wisdom and strength, individually and as a community, to show compassion to others. In the name of Jesus, amen.