Danny Stone, Marion, IA

Warm-up Questions
What are some of the items that have been passed down in your family?  Were there any hard feelings that followed the inheritance?
Inheritance

Rock legend Prince (Prince Rogers Nelson) died from a fentanyl overdose on April 21, 2016 at his Minnesota home, Paisley Park.  Fans were stunned that this star with a reputation for clean living was another victim of the opioid epidemic.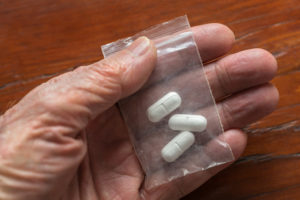 Prince had a near messianic following with his fans.  Your parents grew up listening to "Purple Rain," and the world celebrated the new millennium with "1999."  His performance during the 2007 Super Bowl was legendary.  Prince even made the news the winter of 2016 when his new passport photo went viral.  His gaze was past Blue Steel – it was epic.  His cool expression, pouty lips, flawless makeup, and amazing hair were the quintessential Prince.  No one can doubt he was rock royalty. (Have one of the kids look up this passport photo on their phone.)
Soon after his funeral and the investigation that uncovered the drug addiction, 35 people filed claims with the Minnesota probate court hoping to get a piece of Prince's $300,000,000 estate.  Prince was married and divorced twice and had an infant child who died soon after birth.  Unfortunately, Prince did not have a will which could have illuminated his wishes. In July, nineteen claims were dismissed.  One spurred claimant purported that she and Prince were married in a secret CIA ceremony. Remaining heirs include four paternal half-siblings, two maternal half-siblings, a niece and grandniece.
Prince's family has turned Paisley Park into a Graceland-style attraction.  Fans can pay to see the inner sanctum where he recorded, held invitation only concerts and kept his collections of outfits and instruments.  As with Michael Jackson, Tupac, and Elvis, his heirs can make money for generations from unreleased studio recordings and selling memorabilia.
Discussion Questions
What do you know about Prince?  Have you ever listened to his music or seen Purple Rain?
Why do you think that the ordinary and salacious deaths of rock stars make the headlines?
Have members of your family talked about having a will?  What are their plans?  Who gets what?
Many communities are struggling with the opioid epidemic (heroine, morphine, codeine, Vicodin, OxyContin, Percocet).  How has your family, congregation, school and community been affected?
Christ the King Sunday

(Text links are to Oremus Bible Browser. Oremus Bible Browser is not affiliated with or supported by the Evangelical Lutheran Church in America. You can find the calendar of readings for Year B at Lectionary Readings
For lectionary humor and insight, check the weekly comic Agnus Day.
Gospel Reflection
We know this story well – it's the crucifixion of Jesus — one of the corner stones of our Christian faith.  "Christ has died, Christ is risen. Christ will come again."  Jesus was proclaimed "King of the Jews" by the snarky Roman soldiers as they gambled over his meager possessions.  However, we understand the rich irony.  Jesus is truly the King. He is the king of love, forgiveness, hope, and the true Son of God.
Crucified between two criminals is far from a regal end.  Jesus owned only the clothes on his back.  He was not rich and had seen his trusted disciples scatter in fear.  In his final minutes, one of the criminals dying next to him uttered mocking taunts.  When you think of the death of a king, many imagine a gray-bearded monarch peacefully passing in bed.  Family and trusted aids would gather to hear the final words and the king would pass.  As children of the Christmas story, we should not be surprised that the king born in a manger would be the king dying on the cross.  Jesus life was focused on this moment.  He was born to live as us, to walk as us, and to die as the most cursed of us.  He was born to die on the cross to save us from sin and death.
The "other" criminal defends Jesus.  The promise of Verse 8, "Truly I tell you, today you will be with me in paradise." is not just for the criminal.  It is a promise – a gift – for all of us.  Jesus is the king of love, forgiveness, hope and the true Son of God. We are all welcomed into paradise.
Discussion Questions
Our actions and the stuff we pass along are our legacy.  What do you think Jesus wanted his legacy to be?  What do you think he wanted to be remembered for?
How did Jesus prepare his disciples for his death?  What are some specific Gospel stories?
How have people in your family, faith community and community prepared for their death?
Activity Suggestions
Review the obituaries of church members who were honored on All Saints Sunday. What can we learn from their lives?  What were their legacies?
Brainstorm a list of places where families can seek assistance in coping with addiction.  Who are the go-to people in your community?  Trusted school counselor? Pastors? Youth workers?
Invite a trusted member of your congregation to share their 12-step story.
Closing Prayer
Dear God, our blessed parent, you sent your son to be our King of love, forgiveness, and hope.  Through Jesus, we are freed from sin and death.  Please, help your children who struggle with the loss of loved ones and crippling power of addiction.  Hold us in your merciful hands and help us the reach out those in need.  In your holy name, we pray. Amen.