Contributed by Jocelyn Breeland, Fairfax, VA
Warm-up Question
Have you ever found yourself in a tough situation with  no good choices?
Between a Rock and a Hard Place
LoHud.com recently reported the suicides of Nejla Akkoc, 71, and her 31-year-old daughter Ayshe who were found dead in their White Plains home.  Ayshe had cerebral palsy and needed a wheelchair.  Nejla, Ayshe's sole care giver, had recently learned she had terminal cancer.  A note the pair left indicated it had become increasingly difficult for Nejla to care for her daughter, so the two decided to leave the world together.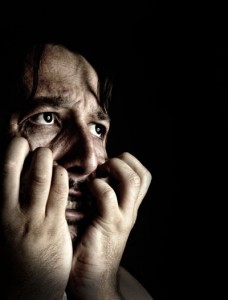 The challenge of older parents caring for their children with disabilities is not uncommon.  Nationwide, 62 percent of people with disabilities live with family members; more than 700,000 of them live with parents or family members over the age of 60. At the same time, state budget cuts have made it more difficult for families to find services for their loved ones with disabilities.
In Indiana, families report that state workers have suggested they leave people with severe disabilities at homeless shelters.  A spokesman for the Family and Social Services Administration said this is not state policy and the individuals who made this suggestion have been disciplined.
Still, the situation is critical for families in a state where waiting lists for disability services contain more than 20,000 names.  Some of those on the list have been waiting more than 10 years, and 2,000 slots were eliminated in the most recent round of state budget cuts.  A similar story is playing out in just about every state.
"It's heart-wrenching,as a parent, to watch it.  We are people and they are people," said one parent, speaking of her son and others with disabilities.  "They have lives that are worth something."
Discussion Questions
Put yourself in Nejla and Ayshe Akkoc's place.  What emotions do you think they felt?
A common observation by those who work to prevent suicide is that "suicide is a permanent solution for a temporary problem."  What might make someone believe suicide is the best of several bad options?  Do you think suicide can ever the best choice in times of crisis?
Most of Nejla and Ayshe's family lived in Turkey.  What role might separation from family have played in their feelings about their situation?
What resources can Christian faith and community offer to people in situations like the Akkocs'?
Scripture Texts (NRSV) for Sunday, November 14, 2010 (Twenty-fifth Sunday after Pentecost)
(Text links are to Oremus Bible Browser. Oremus Bible Browser is not affiliated with or supported by the Evangelical Lutheran Church in America. You can find the calendar of readings for Year C at Lectionary Readings.)
For lectionary humor and insight, check the weekly comic Agnus Day.
Gospel Reflection
The Jews of Jesus' time could be forgiven if they thought that after the coming of the promised Messiah things would get much better, both in the immediate future and for the long-term. In today's gospel Jesus tells his hearers that not only is the end not coming right away, but there are going to be countless trials before that time.  Jesus anticipates many terrors: wars between nations, natural disasters, persecution in the synagogues, and even division within families.
With nearly 2,000 years of hindsight, we can certainly say these predictions have come true, and we have to expect that these trials will continue throughout our lifetimes.  But despite the certainty of persecution and even death, Jesus does not want us to despair.  "But not a hair of your head will perish," he says.  "By standing firm you will gain life."
No matter how difficult a situation, or how limited our choices, we know that Jesus is with us.  In the face of every hardship and disaster, Jesus' promise of eternal life remains.  He is always with us; in the end, his victory is sure. Knowing this makes our hard choices easier.
Discussion Questions
Who are the deceivers Jesus refers to in verse 8?
Do you think knowing that difficulties are inevitable makes it easier to accept and cope with problems when they arise?
What challenges do you face which are most difficult for you?  How does today's gospel lesson speak to those challenges?
Activity Suggestion
Sometimes God's answer to a desperate prayer is us.  Scan your local newspaper for stories of individuals and families faced with difficult choices and consider two questions:
How is your congregation already engaged in supporting those who face the difficult choices noted in the stories?
Are there specific ways you, your youth group, or congregation might be help those in these situations?
Offer a prayer, lifting up, by name, the persons mentioned  in the stories you identified.  Ask for God's intervention in each situation and for the willingness and wisdom to be part of that intervention.
Closing Prayer
Heavenly Father, we give you thanks for the many blessings you offer us every day.  When times are tough, help us to remember your steadfast promise of eternal life.  Give us the wisdom and strength to always choose your will, your way.  In the name of your son, Jesus Christ, our rock and our deliverer.  Amen.