Racism: A Different Face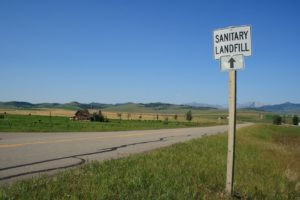 "We are torn between becoming the people God calls us to be and remaining the people we are, barricaded behind old walls of hostility…. A burning cross reminds us that blatant acts of intimidation, hatred, and violence continue." (ELCA social statement on: Freed in Christ: Race, Ethnicity, and Culture)
The burning cross is visual evidence of racism. It serves as a sign of our human brokenness that the cross –a symbol of redemption, forgiveness and reconciliation with God– is used for such unconscionable expressions of intimidation.  Paul speaks of the cross as being the power of God for those of us who are being saved. (1 Corinthian 1:18) Christ's death on the cross is an expression of love that is beyond human comprehension. Equally difficult to understand is that the cross could be used to signal in the worst way a mix of power, privilege, and prejudice: racism.
But racism does not always come with a proclamation. Sometimes those that are systematically disenfranchised; disempowered by the political leadership; and forced to suffer from ethnic disparities find themselves being placed in marginalized or vulnerable situations.  They are often placed in these situations by the very system that they had entrusted to those whom are elected to carry out the duties mandated by laws in our society. Those in positions of power often overtly or inadvertently make decisions that can over time allow for the creep of injustice in our lives, impacting every fiber of our being from health to environment to living conditions.
Alabama
As recently as May 1, 2017, the United States Environmental Protection Agency (USEPA) filed court documents to close a 14-year-old civil rights complaint against a landfill (the Stone's Throw Landfill) in a predominantly black community located in the town of Tallassee, Alabama. This community was settled by newly freed slaves after the Civil War. The Agency told the court that legal challenges over its slow response to the case are moot (of no value). But residents claim they were not consulted in the agency decision. They also claim that the landfill will cause air and water pollution, harm wildlife, diminish property values and uproot property owners. (Read more about  Ashurst Bar-Smith Community.)
Michigan
For example, in 2014, Flint, Mich. (with a population that is greater than 57% black) switched its water intake supply source as a cost cutting measure. The switch was done without proper treatment of the water flowing through city pipes and caused the piping to corrode. The corroding pipes allowed lead to leach into the water at levels that were well above federal standards. Lead ingestion can cause significant health problems for children and adults, such as damage to the nervous system and kidneys. (Read more about the Lutheran response in Flint.)
Pennsylvania
Then there is this small city (with a population that is over 70% black) in southeastern Pennsylvania. A 1995 study conducted by the USEPA and the Pennsylvania Department of Environmental Resources revealed that over 60% of children's blood lead samples were above the Center for Disease Control (CDC) recommended action level.  The study also showed that both cancer and non-cancer risks from the pollution sources at locations in the city exceeded levels which USEPA believed were acceptable. (Read more about Chester, PA.)
These three cases are only the tip of the iceberg, but they share a common factor: each community suffered from environmental racism. It is not as visible as other actions, that is, no one marches in with a burning cross or spray paints derogatory remarks on a wall, but it is real. As a church, we must recognize that racism does not always march in plain sight or announce itself. It can creep in over time.
Environmental racism is like a cancer that spreads slowly over time. It creates debilitating consequences, particularly as it relates to health.  "Racism… infects and affects everyone. It deforms relationships between and within racial, ethnic, or cultural groups. It undermines the promise of community and exacerbates prejudice and unhealthy competition among these groups… Racism, both blatant and subtle, continues to deny the reconciling work of the cross. God's forgiveness frees us from the enslavement of racism. For some, this may mean giving up power or privilege; for others, it may mean giving up anger or prejudice. Let us know this reconciliation in our lives! "(ELCA social statement "Freed in Christ: Race, Ethnicity, and Culture")
We must seek God's will in all things and God's guidance to navigate the paths to overcome these challenges of biases in decision making, whether conscious or unconscious. God is and must be our source, strength and our refuge.
"I can do nothing on my own. As I hear, I judge; and my judgment is just, because I seek to do not my own will but the will of him who sent me." (John 5:30)
For more information on environmental racism, please see the following.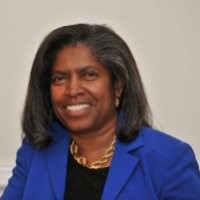 Ruth Ivory-Moore is ELCA's Program Director, Environment and Energy.  She believes it a blessing  to have the opportunity to be able to combine  her engineering and  legal education with her Christian beliefs  to advocate and to work to care.  She operates in the realm of hope, that is , she believes that the faith-based community has a unique opportunity in the current political climate to be the voice of reason and persuasion.