New Free Resource on Race Relations
The Journey to Right Relationships … a Christian Response
When it comes to race relations, those of us who follow Christ have a responsibility and calling to be engaged with others in significant conversations about race relations. But where do we begin?
Race Relations: The Journey to Right Relationships is a new, free online resource which promotes change—a re-formation of heart, mind, attitude, and behavior. Designed for facilitator-led small groups, the 4 Bible-based conversations can be used in a weekly series or a 4-hour mini-retreat.  Go to ELCA.org/RaceRelations to find this free resource.
What's the approach?
As Christians, we confess God has created every person in God's image. No matter the color of our skin, you and I are made in the very image of God.  That core Christian belief is intended to shape how we treat others. Jesus himself taught us to love our neighbor as ourselves.
Imagine if all Christians would treat others—no matter the color of their skin—with respect and dignity. Imagine the ripple effect if this core belief became lived out in daily behavior.  Imagine the impact on our policies and practices.
We do not know what we do not know
This resource also begins with another simple reality.  We do not know what we do not know. We do not know what it is like to experience life with a different color of skin.  We do not know what doors might open or be closed—all because of the color of skin. And so we listen.
Greek Orthodox priest Rev. Anthony Monteleon believes the section titled Entering into the Lament is the heart of the conversation. After finishing the series, his question was simple, "How did you think to invite people into the lament? That seems to be the core of everything!" As the author, I replied, "The question seems to be, 'Do I love God enough to enter into someone else's lament?' Just as God is present in my lament, am I willing to be present with others in their lament?"
In regards to the lament concerning race, there are questions to ask.  Is the lament too loud? Is it not loud enough? How might God be stirring each of us to enter into the lament of race relations? What are the opportunities to show up, learn more, network, speak the truth to power, challenge institutional racism, and advocate for change of policies?
Field tested in Baton Rouge
Over 150 people from over 22 different Baton Rouge congregations have tested this resource. Participants have included Baptists, Roman Catholics, Episcopalians, Lutherans, Methodists, Unitarians, Greek Orthodox Christians and others. People are hungry to be part of a significant faith-based conversation.  There is a deep cry to better understand each other. There is a fervent desire for talk which leads to action and change.
Writer: Rev. Robin McCullough-Bade serves as Executive Director of the Interfaith Federation of Greater Baton Rouge. For over 30 years, the Interfaith Federation has been cultivating unity, justice, and peace.  She and her husband Rev. John McCullough Bade have written over 300 lectionary-based Bible Studies for the ELCA using a small-group conversation format.  All these resources are free and online.  See below for more information: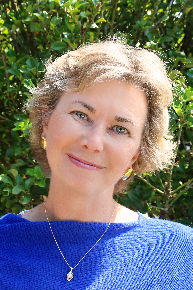 Resources:            Journey to Right Relationships:        ELCA.org/RaceRelations
Bible Studies on Gospel Lesson:           ELCA.org/DailyDiscipleship
Bible Studies on Second Lesson:      ELCA.org/DailyFaithPractices