​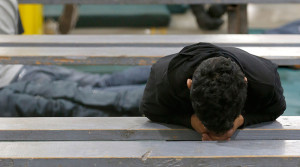 More than 70,000 unaccompanied and migrant children from Central America arrived in the U.S. in 2014. Most of these children are from Honduras, El Salvador and Guatemala, countries that are facing a host of harsh situations, including drug trafficking, violence, sex trafficking, poverty and exploitation. The migrant children are fleeing and seeking safety.
Lutheran Disaster Response has been engaging global companion churches, U.S. congregations, partners and affiliates who are in the midst of this situation. One partner we are working with is Lutheran Immigration and Refugee Service (LIRS). LIRS has been providing refugee services to families and unaccompanied children for decades.
Through an initial disbursement of $183,700, Lutheran Disaster Response is working with LIRS to create training materials for foster families, develop welcoming centers for families that are newly-released from detention centers and provide advocacy for refugee families and unaccompanied children. We will also continue working with LIRS to plan and coordinate with other U.S. and Central American partners.
We will continue to engage our churches, partners and affiliates to provide education on this situation and to help ensure the safety of children who are fleeing. As a church that is called to love and welcome, we answer the call when children who are running from harm and hunger arrive in our communities.
If you would like to support Lutheran Disaster Response's work with unaccompanied and migrant children, please visit the response page.